A Peaceful Yom Kippur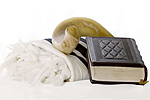 Thank you!

We would like the take this opportunity to thank everyone who made donations to the IDF's Lone Soldier Center.

During Operation Protective Edge we provided the oportunity to make a donation. We were very pleased that many of you did.

100% off all contributions were dontated to The Lone Soldier Center in memory of Michal Levin.

We received a letter of gratitiude for the generous donations.

if you would like to read the letter please click here.

The Book of Life

10 Tishri 5445

After welcoming the new Jewish year, we immediately begin a period of deep introspection called the Days of Awe.

During the Days of Awe the focus is on the Book of Life or Sefer Hayyim. At Rosh HaShannah God writes names in the Book of Life. The Days of Awe are our time to prove to God that our names deserve to be sealed in that book for another year on Yom Kippur, the Day of Atonement.

These holy days and the concept of the Book of Life are Torah mandated. In Leviticus 16:29-34 God establishes the Day of Atonement on the 10th day of Tishri. It is called the Shabbat or Shabbat and the He tells us it is the day to afflict one's soul

, to cleanse oneself of all sin and abstain from any work or pleasure.

The Book of Life is best described in Malachi 3:16-18, "A book of remembrance was written in his presence concerning those who feared the Lord and honored his name."

To ensure our names are sealed in the Book of Life there are three actions that must be undertaken: teshuvah, tefilah and tzedakah – repentance, prayer, good deeds. One of the most important aspects of the Days of Awe is to seek reconciliation with anyone you have wronged.

According to Jewish tradition, one cannot seek forgiveness from God unless one has a clear conscience. The way to do this is to first seek forgiveness from others, then from God. When we petition God with our sins we "stand trial" before Him and await the verdict.

However, Judaism teaches that the goal of reconciling one's sins is not for punishment, but to be given an opportunity to redirect one's life. Our Rabbis tell us that God's court differs from the courts of man. In the courts of man the purpose is to present evidence of guilt or innocence. In God's court, the purpose is to find the goodness that dwells in each of us.

Through repentance, prayer, good deeds God shows us the person we could be and by accepting His hand, He will help the goodness grow. This is why we go through this time of introspection and repentance, for this chance. It is the purpose of Yom Kippur.

We hope you will find peace and meaning this Yom Kippur.

May you be inscribed!
JesusBoat.com

Yigal Alon Center

Kibbutz Ginosar

Israel

mail@jesusboat.com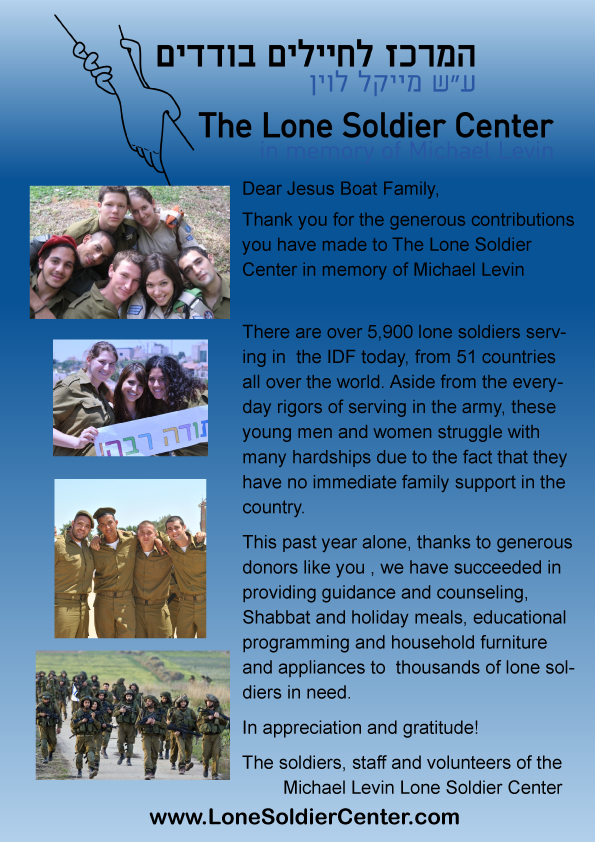 ---
Welcome!
The inspirational gift store JesusBoat.com is dedicated to helping your with your spiritual walk. Jesus Boat Learning Center was created to provide you a plethora of information about Israel, Judaic tradition and holidays and your Jewish Roots! Click on the tabs to start learning...
BLOG ARCHIVE