About Our Coupons
FAQ about Applying Jesus Boat Coupons to Orders in our online Inspirational Gift Store
Generally speaking, coupons are to be applied to retail orders only.
Coupon codes cannot be applied to wholesale orders. If you are a wholesale customer, you may only use a coupon which was created specifically for you by a Jesus Boat customer service representative and sent to you directly by e-mail.
Coupons are not redeemable for promotional products on specially discounted products or other special sales. Only one coupon or promotion can be used per order. There are no double discounts.

Back to Top
There are several ways you can learn about our special offers and clarify the special conditions under which a coupon is applicable:

Our newsletters – We regularly inform our subscribers about special offers when we send them the Jesus Boat newsletters
Social Media
– Most of our special offers are made public on Facebook and Twitter.
E-Mail
– You are always welcome to contacting us if you have questions about a specific offer.
Back to Top
A coupon should be used during checkout provided that it is valid and that your order complies with the conditions for its use.
Some coupons can be used only once. Others may be applicable more than one time. Check specific offer for conditions under which your coupon is applicable.
Back to Top
It is quite simple. The coupon box appears during the third step of the checkout process under your order's summary. All you have to do is type the coupon code in this field and click "Go":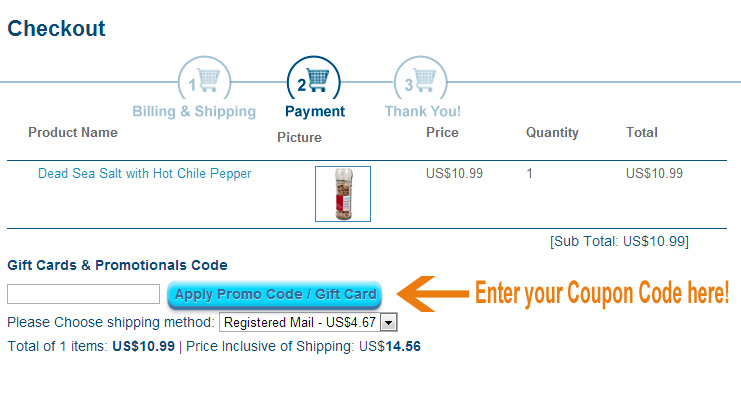 NOTE: DO NOT submit your order if you cannot apply your coupon.
Please see these steps first:
Make sure you have entered the code correctly.

Check for the conditions under which the coupon is applicable

Check the coupon's validity