What's New for 2016 at JesusBoat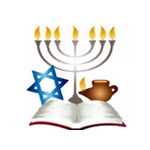 The new year brought with it lots of new products for the JesusBoat. From ladies clothing and silk scarves to Roman Glass Jewelry and faith-related bracelet charms, the JesusBoat has them all.
Women's Clothing
One of the newest additions to JesusBoat's clothing selection is the Jalabiya, a loose fitting, traditional Middle Eastern garment. The version sold here is a more modern take on an age-old style that's recommended for any type of event, worship services and praise dancing. Praise dancing is way to worship God by expressing your devotion and reverence through your movements.
Made from breathable rayon crepe fabric with a crinkled texture, its hand drawn and cut embellishments along the front is indicative of Mizrahi (Oriental Jewish) designs. Each garment is hand-made on a kibbutz in the heart of the Galilee.
These dresses come in red, periwinkle, white, black and blue and are available in six sizes.
Women might also like these other traditional garments:
· The kaftan jacket is hip length, has full-length sleeves and is open in the front. It also boasts the same Mizrahi embellishments along the front opening that are found on the Jalabiya. They are available in black and burgundy and come in five sizes.
· Handmade crepe tunics also are made of the same material as the Jalabiya. Its short sleeves are loose and reminiscent of classic Middle Eastern clothing. The neckline showcases a hand-decorated design with a traditional Mediterranean feel. Available in white, periwinkle, blue and black, they come in six sizes.
Galilee Silk Scarves and Outfits
Made in northern Israel, Galilee Silks has flourished from a small workshop into a thriving business whose products are marketed on three continents. Using special techniques, raw white silk is drawn from the settings of Israel, especially of the Galilee, to create a wide range of brilliant colors. The process of steam fixing, along with superior quality dyes, ensures long-lasting softness and luster of all the products.
These beautiful Galilee Silk scarves showcase another perspective of the Holy Land, serving as modern interpretations of its sights and feelings. They are hand-painted and crafted in the Galilee of Israel. In addition to the vibrant colors inspired by the Galilee in the spring—greens, reds, yellows and blues—you can also choose from rainbow, earth and water, fire and sunset patterns. Available in three sizes.
In addition to the scarves, JesusBoat offers purple hand painted Galilee silk vests and cotton blouses with silk applique. You can purchase the vest and blouse separately or together. The vest is 100% silk and one-size fits al. The blouse is Israeli cotton with a hand-made silk-applique and comes in six sizes. Available in purple, red and black, blue, orange and yellow and rainbow hand-dyed.
Faith-Based Charms and Charm Bracelets
Charm bracelets are making a comeback in a big way. They are the perfect gift for birthdays, weddings, anniversaries and many other special occasions. The charms represent something significant to the women wearing them. The JesusBoat offers a modern take on the traditional charm bracelet with its 925 Sterling Silver Charm Bracelet by Marina that has a high quality finish and secure clasp.
We also offer a wide variety of charms sure to please the girl or woman in your life. Here are some of our favorites.
Marina Jewelry Sterling Silver Grafted In Bead Bracelet Charm. Messianic bracelet charm with the Grafted-In symbol is embossed on a rounded shaped bead. Also designed by Marina Jewelry in fine crafted 925 Sterling Silver, it can be worn alone on the bracelet or on a necklace chain. The Grafted-In symbol is inspired by the verse Romans 11:19, "You will say then, 'Branches were broken off so that I could be grafted in.'"
Marina Jewelry Sterling Silver Pomegranate Hanging Bracelet Charm with Red Enamel. This pomegranate-shaped charm is beautifully styled with a bright red enamel finish. The pomegranate has long been associated with Israel. It is one of the Seven Species of Israel and its image decorated the high priests' robes.
Marina Jewelry Bracelet Charm, Zircon Cross Hanging Charm, Sterling Silver. This cross charm is encrusted with zircon sparkle. The cross is the well-known symbol of Christianity, beautiful in its simplicity and meaning.
JesusBoat.com also features an extensive collection of Roman Glass pendants from the Holy Land. Due to the natural process the glass must go through, each one has a slightly different shape. Pendants make beautiful accessories and are available as Messianic Jewish, Christian and Jewish jewelry.
Here are our top picks. Each one comes with a certificate of authenticity.
Roman Glass Rose of Sharon Pendant. This piece suggests the shape pf the pomegranate. Jewish traditions and writings refer to this fruit as a symbol of righteousness. It's been argued that it exemplifies continuous learning, knowledge, wisdom and being fruitful. This relatively small pendant is a perfect fit for delicate necklines. Height: 1 inch / 2.8 cm.
14kt Gold Roman Glass Jerusalem Cross Pendant. Christian symbols are moving declarations of faith, the most widely known being the Cross. It comes in a variety of designs, including the Jerusalem cross. The Jerusalem Cross consists of one large square and four smaller crosses. The main cross represents Christ and Jerusalem, the beginning and center of Christianity. The four smaller crosses symbolize the books of the Gospel and the spreading of the Word from Jerusalem to the four corners of the earth.
We trust you will find our products to be of the highest quality. We hope that each item will be a blessing to all who buy, give and receive.
---