Parashat Chayei Sara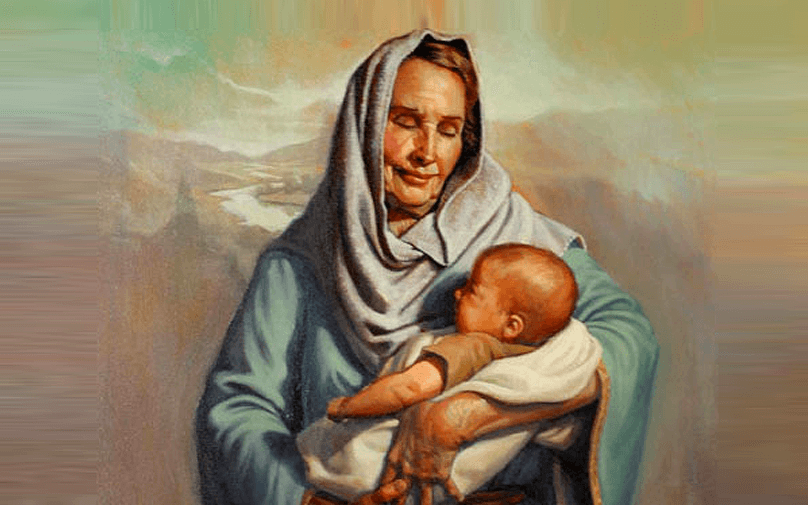 Parashat Chayei Sara is the fifth weekly Torah portion in the Book of Genesis. In it, we lovingly part from the couple whose journeys we've followed for weeks, Sarah and Abraham.
In Chapter 23, we are told of Sarah's death at the age of 127 in the city of Hebron. Abraham enters negotiation with the local Hittites to buy a burial plot, the Machpelah Cave. He pays full price to a local merchant, Ephron, and the Tomb of the Patriarchs remains a holy site to this very day. An ancient Jewish tradition states that Sarah was not the first to be buried in Machpelah, as Adam and Eve found their final rest there as well. As with all the Matriarchs, we find that it is their husbands, not their sons, who bury them.
In Chapter 24, the longest chapter in Genesis, Abraham's thoughts turn to the son Sarah bore him, Isaac, and the young man's marriage prospects. Abraham decides to send his servant back to the family home he left decades earlier in Haran, to find a suitable match for Isaac. The servant encounters just such a girl, who demonstrates her dedication and kindness by drawing water from the well for a stranger and his camels. She turns out to be Rebecca, granddaughter of Abraham's brother Nahor.
She agrees to travel back to the land of Canaan, and for the first time in the Bible, the verse describes romantic love between man and wife. Indeed, the bond between Isaac and Rebecca is so strong that he is the only Patriarch to take only one wife.
As for Abraham, he does seek solace with another wife, Keturah, in Chapter 25. In fact, their union is extremely fruitful, producing six sons, including Midian, ancestor of the Midianite nation. Abraham dies at 175 and is buried by Isaac and Ishmael, alongside Sarah. Isaac makes his home at Beer-Lahai-Roi, the Well of the Vision of Life—where his stepmother Hagar was told of Ishmael's impending birth decades earlier. The portion ends by telling us that God's promise concerning Ishmael, to make him a great nation, was fulfilled as well.
While Parashat Chayei Sara is bookended by the deaths of two of Genesis' major protagonists, it is actually a meditation on life and love; indeed "Chayei Sara" literally means "the lives of Sarah," as the First Matriarch had many experiences, fulfilling many roles in many lands. In that sense, she lived many lives. The same is said of her husband: "These were the days of the years of the lives which Abraham lived."
The portion from the Prophets comes from the first chapter of I Kings, telling the story of King David in his old age. Like Abraham, he is the patriarch of a dynasty who must choose who among his children is worthy of carrying on his life's work—namely, young Solomon.
---