The Top 10 Wholesale Christian Gifts You Can Buy Online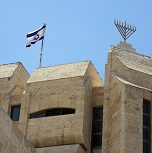 Christian Gifts from the Holy Land excellent for all occasions. Getting them at discount prices online is even better. There you can find a wide array gifts, including Bible covers, collectibles, cross plaques, wall décor, jewelry, Holy Land Olive Wood pieces, rosary beads and boxes, children's gifts, music, books and art.
Here are our top ten wholesale Christian gifts you can buy online.
1. Plaques and Wall Décor: These Holy Land Olive Wood pieces come with beautiful inscriptions of hymns, prayers and phrases or artwork engraved into the plaque. The Lord's Prayer, Psalm 23 (The Lord Is My Shepherd) and the Ten Commandments are some of the more popular.
2. Jewelry: If you are looking for Christian jewelry at a reduced price, you will find a nice selection that includes earrings, pendants, necklaces, crucifixes, rings and more. Christian and Jewish symbols are designed into each beautiful religious pendant with materials such as 14K Gold, 925 Sterling Silver, Crystal or Roman Glass. Roman Glass Jewelry is handmade in the Golan Heights. You might also like a Jordan Water Glass Pendant that feature a gold plated cross on top or a cross or decorative bottle.
3. Rings: Styles range from classic to inspirational. Rings made of sterling silver and 14K gold with emblems of different faiths and denominations also are available. Some feature verses, such as "I am My Beloved's and My Beloved is Mine" (Song of Songs 6:3). You also can custom design rings with other verses.
4. Rosaries: These make wonderful gifts for first communions and confirmations. Choose from genuine olive wood from the Holy Land, olive wood and pewter or olive wood and silver plated. Certificate of Authenticity included. Other popular choices are hematite, crystal, mother of pearl, onyx, colored, even scented beads. Olive wood rosary boxes are also available.
5. Anointing Oils: Most online stores sell a variety of anointing oils. Scents include Rose of Sharon, Lilly of the Valley, Myrrh, Frankincense, Henna, pomegranate, Cassia and Cedars of Lebanon. Bottles of Scented Holy Water from the Jordan River are also sold. Some come with a crucifix. Bottled Holy Water generally comes with a Certificate of Authenticity.
6. Kid Stuff: There are lots of "Just for Kids" stuff online. Your child will enjoy games, books, puzzles, youth Bibles, audio and video tapes as well youthful T-shirts and sweatshirts.
7. Flavors of Israel: Share the flavors of Israel with your friends and family. Send them some pure honey, Spice of Life Mustard Seed, Dead Sea Salt with Garlic and Dill, Pomegranate sparkling and dessert wine, seasonings, coffee and olive oil.
8. Nativity Scene and Ornaments: When holiday shopping, small olive wood nativity scenes, olive wood ornaments (Certificate of Origin included) or a single natural olive wood bark ornament with unfinished edge and ribbon hanger, olive wood key chains with anointing oils make nice Christmas gifts. Russian Eggs with Nativity Scenes are a favorite choice, too.
9. Wooden Boxes with Lids and Candle Holders: Olive wood box engraved with the image of Jesus and His Disciples at the Last Supper, Psalm 23, The Lord's Prayer, Noah's Ark and God Bless Our Home can be found at most online Christian gift stores. You will also find olive wood candle holders are engraved with Jesus Fish, God Bless Our Home and the Ten Commandments. Tea lights included.
10. Crucifixes: Olive Wood and Pewter Plated Crucifixes are sold separately or with 4 Holy Land Elements: Vials of Holy Soil, Jordan River Water, Galilee Olive Oil and Incense. Some include a carved body of Christ. Certificates of Origin are included.
We trust you will find our products to be of the highest quality. We pray that each item will be a blessing to all who buy, give and receive.
---