The Significance of Jerusalem to Believers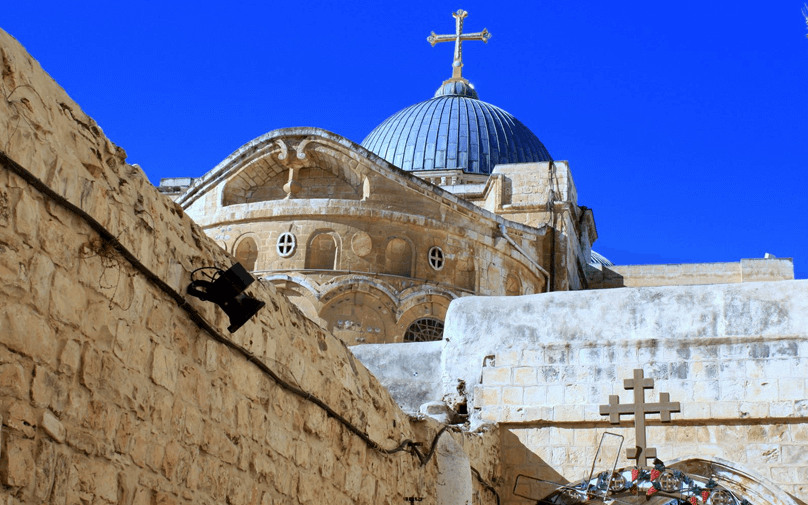 The Bible first mentioned Jerusalem in the book of Genesis, chapter 14, verse 18 where Abraham met with the King of Salem, Melchizedek after rescuing Lot from the Kings of Sodom and Gomorrah. City of Zion and City of David are also used to refer to this city which is probably one of the most famous cities in the whole globe attracting thousands of pilgrims every year. In the Bible, also, Jerusalem is an important city where a lot of significant events has transpired. But how do these events can affect our perspective about our relationship with God? What is the significance of Jerusalem to Christians today?
1. The Benjamites Captured Jerusalem
"The Benjamites, however, did not drive out the Jebusites, who were living in Jerusalem; to this day the Jebusites live there with the Benjamites." – Judges 1:21 (NIV)
Coming out of their 40 years exploration in the wilderness, the Israelites arrived in the Promised Land with a fiery passion for conquering the inhabitants of the land. They went to all cities waging battles upon battles to those pagan people who live in the land of Canaan. One of the commands of God to the people of Israel is to drive out the Canaanites and never to associate with them since these pagan people might lure them away from the Lord and lead them to worship other gods. However, some of the tribes including the tribe of Benjamin disobeyed God by allowing the Canaanites to live with them.
Jerusalem is an important part of what God has promised them. The Benjamites, though, did not see the need to protect it and to make it free from contamination of idol worship. The sad part is that most of the time it's the same thing that we do. God has promised us great things – our own Jerusalem, a spiritual place where we can worship God – yet we don't protect it with all our might. We let different things to distract us and to take us away from what God wants to accomplish in our lives. Jerusalem represents God's promise and whatever that thing that God has promised you then make sure that you will protect it with every part of you.
2. The Israelites Went Back to Jerusalem
"Then the family heads of Judah and Benjamin, and the priests and Levites – everyone whose heart God has moved – prepared to go up and build the house of the LORD in Jerusalem." – Ezra 1:5 (NIV)
The history of Israel has been a story of sin, punishment, grace and love that with God and His chosen people as the main characters. The Israelites continuously sin and rebel against God by prostituting themselves to different pagan idols through the influence of the former inhabitants of the land. God has also repeatedly warned them through His prophets and servants yet they refused to listen. So the Lord allowed them to be defeated by King Nebuchadnezzar, and they were carried off as exiles to Babylon. After 70 years, the Babylonian Empire has been defeated by the Kingdom on Medo-Persia and the king allowed the people of Israel to go back to Jerusalem.
Think about this: the Israelites can choose to stay in the Kingdom of Persia since they been there for 70 years. They grew accustomed to the society and the way of living in a foreign country, yet they still chose to move and go back to Jerusalem. Why? Because their identity is in God, and in Jerusalem, the land of their forefathers, they can feel a profound sense of connection that runs on their souls. A lot of believers today don't even have that sense of identity and uniqueness. You look at them, and you can't see any difference with their way of living and the unbeliever's way. God called us to a unique identity, and it's the character of Jesus. And we also have a place that we need to go back – our Jerusalem – our church.
3. Jesus Chose to Go to Jerusalem
"We are going to Jerusalem, and the Son of Man will be delivered over to the chief priests and the teachers of the law. They will condemn him to death." – Matthew 20:18 (NIV)
If you are a seasoned believer of God, you know that following God's will and plans doesn't equate to a comfortable and worry-free life, at least in this side of eternity. In fact, sometimes, obedience to God results in the removal of your security, increase in your risk and might also open the doors for challenges and trials. Jesus faced a winding road as He came to Jerusalem. He can choose a life that will preserve the status-quo or he can decide to do His mission and suffer terribly in the hands of His enemies and ultimately die on the cross.
So what did Jesus chose? We all know the answer. In this passage, Jerusalem represents the will of God. Jesus' choice to go to Jerusalem shows a complete surrender in the hands of His Father. Though He already knew what will happen to Him, He still decided to go not because that is what His earthly body wants but because that is what God wants. It could mean the same thing for us. In the course of our brief life here on earth, God will always nudge us to do what He called us to do – to go to Jerusalem. Like Jesus, we could also be facing severe trials and challenges when we choose to obey God, but we just need to follow.
In conclusion, through these points, we can see Jerusalem as God's will in our lives. He wants us to protect it and do not allow anything to distract us in doing it. God also wants us to go back to it if ever that we have wandered from His will and lastly, He wants us to choose it while trusting Him along the way that He knows what is best for us. And just like how Jesus' sacrifice lead to the salvation of many, God can also use our experiences for His glory if we will just choose to do what He wants us to do.
---