The Middle Eastern Secret to Glowing Skin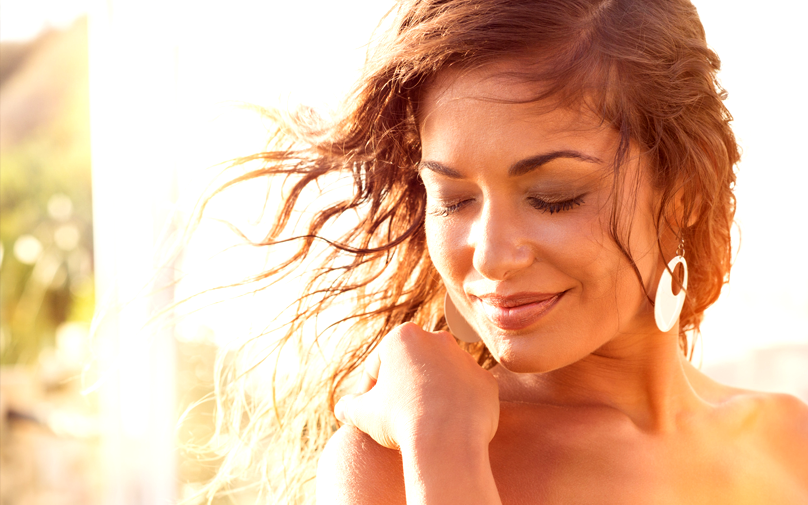 Women in the Middle East are known around the globe for their vibrant skin, thick eyelashes, and youthful beauty. Not only does their habit of covering their skin make them young and beautiful, but they also use beauty secrets that have been handed down for generations. Actually, their best-kept secret is mineral mud from the Dead Sea!

If you're interested in reaping the benefits of their beauty routine, follow some of these methods.

Oils
Many Middle Eastern women use oils to enhance their skin. These include argan oil (also called Moroccan oil), camellia oil and olive oil, to name a few. These are often mixed with Dead Sea salts or mud to obtain shiny, soft, and radiantly youthful skin. Combining these oils with Dead Sea salts also conditions hair and moisturizes skin, regardless of age. Experimenting with these oils will allow you to see a major change in your appearance.
Hammam Baths
Hamman baths are traditional Turkish sauna baths that typically use Dead Sea products. During these baths, women receive long and luxurious massages followed by a steam bath. Many women in the Middle East engage in this ritualistic beauty treatment because they believe it has a spiritual significance, aside from the obvious cosmetic benefits.
Exposure to the sun
The sun affects beauty tremendously. The temperature in the Middle East is very hot and the temperature is scorching, especially in the summer. Women there know that continued exposure to this high level of UV rays will damage their skin very quickly. Therefore, they frequently use Dead Sea mud to protect their skins from the sun's UV rays, and also cover their faces and remain indoors as much as possible. These tactics help prevent the sun from aging their skins, and contribute to their youthful and beautiful appearance.

More ways to use Dead Sea salt in your beauty routine:

Women in the Middle East use a lot of natural vegetation from the area around the Dead Sea. This vegetation contains large amounts of minerals from the Dead Sea which contain properties that make their skins glow. The oil from this vegetation is used as a face moisturizer along with olive and argan oils.

Women in the Middle East also use different types of oil mixed with Dead Sea salts for their hair. Such a treatment makes their hair dark and lustrous, and causes it to glow.

These women are also regular visitors to spas that use Dead Sea ingredients such as Dead Sea mud.
Middle Easterners eat a well-rounded and fresh diet that includes lots of fruits and vegetables to support the effects of Dead Sea products.

Halawa, a popular method of hair removal that involves a homemade natural wax mixed with Dead Sea mud or salts, is often used by women in the Middle East. This method effectively exfoliates dead skin. Persistent use removes grey-black skin coloration caused by shaving.

Women in the Middle East apply black kohl to their eyes to enhance their beauty. This makeup is mixed with black sea mud during its creation.

A common practice engaged in by women in the Middle East is the Hammam Magrabi, which includes a bath of Dead Sea mud and a spa treatment that sloughs off dead skin and reveals beautiful and glowing skin.
Finally, women from this region also use high-quality makeup made from Dead Sea products. This makeup is very expensive. However, over time, less expensive cosmetics can cause skin problems.
---