Psalm 91: The Psalm of Protection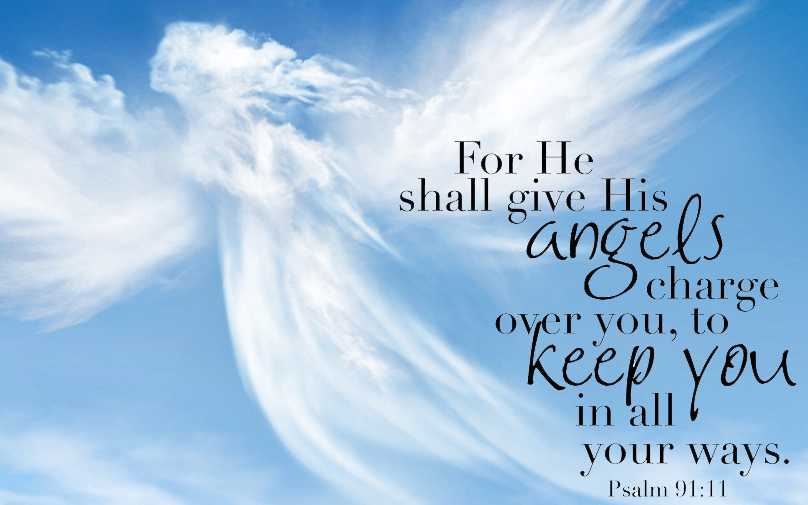 We live in a troubled world right now. There are news of wars in different places in our planet, natural disasters that claim hundreds if not thousands of lives of a lot of people, and man-made catastrophes that destroy lives and disturb the peace. Unfortunately, even the people of God were not able to escape the works of these evil forces. In certain parts of the world where extremists live, believers of the faith are being persecuted, abused and sometimes killed. With all these things that are happening, the natural question that will arise is this: "Where can we find refuge?"
This exact sentiment might be the underlying reason why the psalmist wrote Psalm 91. This Psalm is commonly attributed to Moses, and it speaks of his deep desire to be under God's protection. During Moses' time, the Israelites underwent great danger and troubles upon leaving the land of Egypt. They went to wars with great kingdoms; they were threatened by lack of resources in the wilderness and even disturbed by their own people who have selfish motives. In all of this, Moses found refuge in the Lord, and that could be the reason why he wrote Psalm 91.
1.The Refuge in God's Shelter
Whoever dwells in the shelter of the Most High
will rest in the shadow of the Almighty.
I will say of the Lord, "He is my refuge and my fortress,
my God, in whom I trust." (v. 1 – 2)
The protection of the Almighty is reserved for those people who will willingly go to Him for shelter. We need to dwell in His presence by spending more time with Him in prayer and wholehearted devotion. An essential prerequisite of this promise is an unconditional acknowledgment that the LORD is your God. We need to accept His lordship in our lives and submit to Him every aspect of our being, not just in the areas where we struggle.
Moses knew this all too well. In the wilderness, there is no place that they can take refuge aside from the shelter of the Most High God. It's the same thing today. In the midst of uncertainties, the Almighty's shadow can be the prime source of rest for His people.
2. The Promise of God's Protection
The succeeding verses of Psalm 91, specifically verses 3 to 8, detail the protection that God will provide to those people who will go to Him for shelter. These important promises can give us comfort especially in our time where dangerous people and circumstances surround us every day. God can be your Savior and Shield, and He will protect you from all the terrors that circle our world.
In verse 8 it is said, "You will only observe with your eyes and see the punishment of the wicked." It speaks about the price of disobedience and rebellion against God. All the bad things that are listed in verses 3 to 8 pertain to what will happen to people who refuse to acknowledge God's sovereign rule, while those who accepted Him will just be watching the punishment that will befall to the wicked.
3. The Condition of God's Protection
If you say, "The Lord is my refuge,"
and you make the Most High your dwelling,
no harm will overtake you,
no disaster will come near your tent.
For he will command his angels concerning you
to guard you in all your ways; (v. 9 – 11)
God's promise of protection is absolute. In fact, it extends even outside our earthly lives on this earth. No matter what happens in this life, God guarantees that we will receive the final verdict of protection from punishment in the afterlife. However, there is one condition. Psalm 91:9 speaks of this when it says the word "If." This particular word reveals that there is a conditional action that we must do for God to protect us. Psalm 91 speaks of two things. First, we must acknowledge that the LORD is our refuge. Second, we must make the Most High our dwelling.
Verse 11 is also famous in the New Testament because it is the same verse that the tempter used to deceive Jesus. The tempter basically says that if Jesus is truly the Son of God, then when He throws Himself down from the Temple's top, the angels will come to His aid and will protect Him. Jesus wisely replied that it is also written that we must not put God to the test. This exchange explains a fundamental truth to us. God's protection must not be taken advantage. Though the Lord promised to protect those people who come to Him for refuge, it doesn't mean that we can violate His other commands on a whim. Just like Jesus, we must be wise in dealing with such things so as not to put God to the test.

4. God Didn't Promised a Trouble Free Life
"Because he loves me," says the Lord, "I will rescue him;
I will protect him, for he acknowledges my name.
He will call on me, and I will answer him;
I will be with him in trouble,
I will deliver him and honor him.
With long life I will satisfy him
and show him my salvation." (v. 14 – 16)
Though God promised to protect those people who make Him their refuge, He did not promise to give us a trouble free life. Verse 15 is clear in saying that God will be with us in trouble, which means that we cannot escape it. Despite that truth, the Lord promised to rescue and protect those people who love Him and acknowledges His Name.
Same with what happened to Jesus, God did not spare Him in experiencing trouble while He was on this earth. However, true to His promise, God did not leave Jesus and ultimately delivered Him from death. He puts Jesus in the right hand of God, with the highest honor and glory. The same thing will happen to those people who will entrust their lives to God.
---