Salt: The New Star Ingredient in Skin Care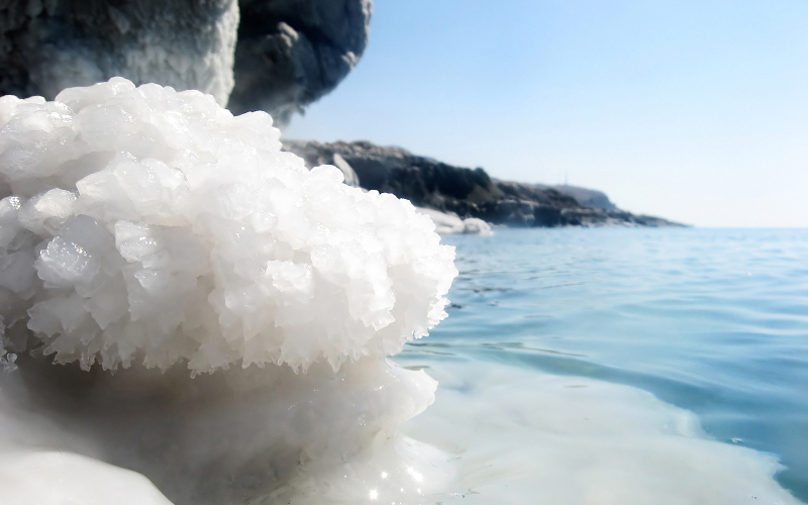 You can see it everywhere -- from DIY sites to beauty "hacks" and glossy magazines. Salt, of various kinds and formulations, is "hotter" as a cosmetic and skin care aid than ever. Generations have known the benefits of soaking in Epsom salts for stress and soreness relief — but that's only the beginning! There's more to the "beneficial salt" story than you may have ever suspected.

It's great if you're looking for safe, natural alternatives to many skin "treatments" that can do more harm than good. We at Jesus Boat have seen the connection between Dead Sea salts and vibrant life of all kinds… but you'll want to proceed with care here, too. Here are a few tips for knowing how, why, and in what form to best use salt in your beauty and health regimen:

The Magic of Dead Sea Salt

When reduced to its simplest form, "sea salt" is nothing more than what it sounds like: the residue from evaporated sea water. You may already use sea salt in cooking and baking; many of us do. But sea salt has moved beyond culinary use to cosmetics and body care as well. You can find it in soaps, shampoos, soothing bath formulas, and skin care preparations.

Why Dead Sea salt?

For starters, it's a natural exfoliate. This means it helps to remove dead skin cells, dirt, debris, and other pollutants from the skin surface. This is no small concern. A 2006 study revealed that the average woman takes in approximately five pounds of toxins through her skin every year! While exfoliating can't remove things that have already been absorbed, it can certainly help cleanse, refresh, and renew what you take in today by removing at least some of the "weight" of toxicity.

Sea salt also has natural antiseptic properties that can help "calm" inflammation and soothe distressed skin. It helps rejuvenate aging skin — which is good news for all of us. This gives us the means to stay young- and vibrant-looking as long as we can, without spending a fortune on chemical creams or prescriptions, or subjecting ourselves to potentially harmful procedures such as Botox.

The medicinal properties of sea salt have been known for hundreds, if not thousands, of years. But at no time have they been needed more than now, due to our overcrowded cities and stressful lifestyles, questionable air and water quality, overwork, and harsh climates, both indoors and outdoors.Faulty nutrition, sleep deprivation, and other common "ailments" alsocontribute to damaged skin by aggravating issues from acne to rosacea and psoriasis.

What Makes It Magic?

The key to Dead Sea Salt products is that they're not just "salt" — you won't get the same benefits merely by upending the salt shaker on a wash cloth when you're cleansing your face! Nor should you try it, since the composition of table salt can be an irritant to the skin.

In contrast, the concentration of sodium chloride in Dead Sea Salt products is less than 20 percent (as opposed to table salt's 97 percent). The rest of the "salts" are ingredients such as magnesium, potassium, chloride, bromide, and calcium. Dead Sea Salt cosmetic products also include elementsfrom the bottom of the Sea, such as mud that contains a nutrient mix that includes silicon, aluminum, iron, sulfur, titanium, and phosphorous oxides.

These nutrients and minerals provide a supplement for the chronic shortages that many of us have in our diets, resulting in refreshed and radiant skin that loves the extra TLC. This is how these "salts" add more than just a little spice or seasoning to your life. They can literally help heal damage to the body's largest organ, normalize its chemical composition, and improve its elasticity, firmness, and resilience. Not bad for a natural ingredient that renews itself regularly!

Curious?

If this sounds like "just what the doctor ordered," we invite you to browse our extensive selection of Dead Sea Salt products at Jesus Boat. Here, you'll find "mud soap," baths, skin cleansers and moisturizers, as well as a wide selection of other sea salt products to help you look, and feel, your best!
---