Rafael Jewelry: The Heart of Jerusalem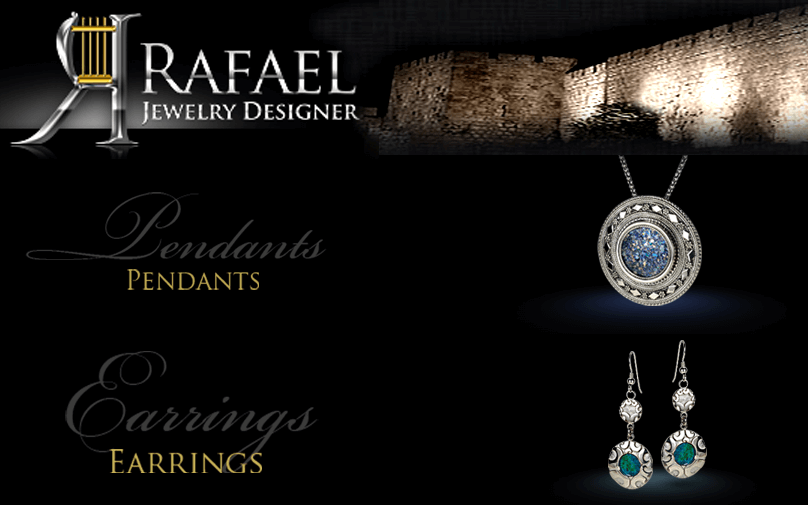 In the heart of Jerusalem lies a jeweler with Jerusalem in his heart. Rafael Saedia started his jewelry design and production career in the early 1970s. Rafael's jewelry designs come from the long lasting artistic tradition of ancient Yemenite jewelry design as practiced in his family for generations. He is of Yemenite Jewish ancestry and his forefathers worked as jewelers for Yemen's royal family. He has passed the tradition of jewelry production to his son Maor who is a fifth generation jeweler in this great family of artisans.

Rafael and Maor fuse these ancient Yemenite techniques with modern styles and innovative designs, creating unique, artistic, striking jewelry in periodically changing collections. As such, the wide selection of styles includes not only the designer collection, but also Judaica jewelry and traditional artwork. Rafael has built a rock-solid reputation of over 30 years and today he's considered an unparalleled designer in the Israeli jewelry industry.

Rafael Jewelry specializes in silver and gold jewelry, combined with various types of precious stones and Roman glass. Each item is handmade, ensuring best quality materials, craftsmanship, and finish. The assortment of designs and wide selection of items are suited for any discerning customers who seeks fine quality jewelry, whether men or women, private individuals or business establishments.

Among Rafael's different designs you can find jewelry items that combine ancient Roman glass with gold and silver. This antique glass dates around 2000 years ago, during the Roman Empire's rule over the Holy Land. All glass fragments used in jewelry creations are authentic, of the highest quality, and of historic value.

Other designs by Rafael include gold or silver jewelry set with authentic Eilat stones, mined in the vicinity of – and named for – the southernmost city in Israel – Eilat. This stone is blue in tint, but shines with brilliant colors and makes a wonderful focal point for interesting jewelry.
---