Hilula: Celebrating Lag B'omer in Mount Meron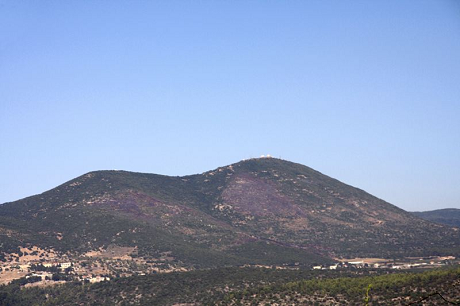 The Jewish holiday of Lag B'omer (the thirty-third day of the Omer counting), as can be read in our article on the subject, is celebrated in the memory of Shimon bar Yochai, the first-century Rabbi who advocated maintaining Jewish life in the Holy Land under the oppressing Roman regime.
The greatest event held each year during Lag B'omer is the Hilula – celebration – at the tomb of Shimon bar Yochai on Mount Meron.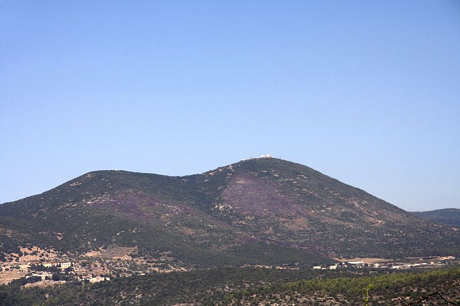 Image Source: Wikipedia
Standing over 1.2 kilometers above sea level, Mount Meron is located at the Upper Galilee region of the Holy Land, hosting one of the country's largest natural reserves that features a beautiful selection of plants from all over the area. The tomb of Shimon bar Yochai has been recognized as a holy site on Mount Meron for many centuries; however, the tradition of a grand celebration on it is relatively recent.
Rabbi Shmuel Abbo, a leading spiritual figure in the Holy Land during the 19th century, has contributed greatly to the preservation and reconstruction of holy sites in the area, and the Jewish community has decided to honor him with a Torah book in his name. In 1883, this book was carried in a grand celebration od singing and dancing to the site of the Tomb, opening a tradition that continues to this very day.
The Hilula lasts for four days, and it is estimated that each year over half a million people attend it. Famous Israeli writer and Nobel Prize winner Shmuel Yosef Agnon has said that "To never witness the Lag B'omer celebrations at the tomb of Shimon bar Yochai on Mount Meron is to never witness a celebration at all." The climaxes in the lighting of the great bonfire, standing tall and impressive among the many bonfires traditionally lit all across the Holy Land during the holiday.
---