The Hebrew Book Week and the Story of Modern Hebrew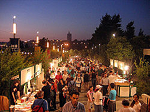 If you walk the streets of Israel in June, you're likely to see many lines of stalls were the country's publishers – both the big publishing houses and small, independent publisher – present their hot new releases alongside a wide array of their classics. Meetings and workshops with Israel's top novelists are also held, drawing thousands of people. It's the Hebrew Book Week, a unique event which celebrates Hebrew literature.

Hebrew Book Week in Jerusalem. Image Source: Wikipedia
Though the current format of the Hebrew Book Week became standard in 1959, its roots go back to book fairs held in the Holy Land since 1926, over twenty years before Israel's declaration of independence. These book fairs began appearing as the ancient Hebrew began its revival as a spoken language, transforming into Modern Hebrew.

There are many people who can claim credit for this revival, chief among them journalist Eliezer Ben Yehuda (1858-1922) who has shown from an early age an extraordinary talent for language, including Biblical Hebrew. Upon coming to the Holy Land in 1881, he became convinced that if the Jewish people wish to come back to the Holy Land as their homeland, they must revive Hebrew as their everyday spoken language rather than just a language used for prayers. Ben Yehuda's efforts to turn the ancient language into a modern spoken one consisted of many linguistic innovations, strong advocating through his newspapers, and serving as a personal example by insisting that members of his family will speak Hebrew. Though Ben Yehuda's activities were met with initial resistance from certain traditional elements, his struggle succeeded, and Hebrew became the spoken language of Jews who returned to the Holy Land.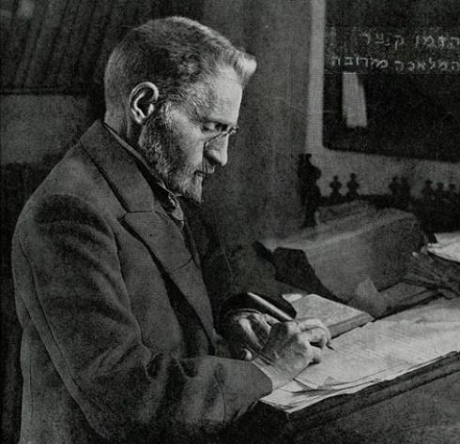 Eliezer Ben Yehuda. Image Source: Wikipedia
Ben Yehuda has published the first volume of his Hebrew dictionary in 1908, and work on subsequent volumes has continued after his death. Today, however, the most comprehensive dictionary of Modern Hebrew is considered to be the Even-Shoshan Dictionary, originally published in 1947 under the title "The New Dictionary". Published by Avraham Even Shoshan, a Hebrew scholar, the first edition of the dictionary contained around 70,000 words, showing how vibrant and alive the ancient-new language has become (you can start learning Hebrew with our own Learning Center…).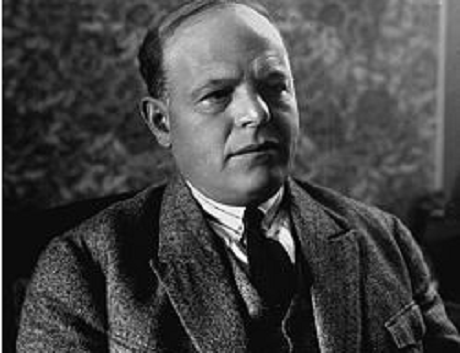 Hayim Nahman Bialik. Image Source: Wikipedia
Other than the rise of Modern Hebrew as a spoken language, it became the written language of writers and poets as well. Hayim Nahman Bialik (1873-1934), Israel's national poet, started publishing Hebrew songs and stories even before coming to the Holy Land. Nobel Prize laureate writer Shmuel Yosef Agnon (1888-1970), who is considered to be one of Israel's greatest writers, has also contributed greatly to the Hebrew language. Both Bialik and Agnon have not forgotten the traditional, biblical roots of their language and in fact drew from them in their works; to this very day, readers of Modern Hebrew can read the ancient language of the Bible with little difficulty.
Today's Hebrew literature surrounds countless books and writers in almost any imaginable genre, and it is estimated that around 7000 new books are published in Israel every year. The Hebrew book week, a grand celebration of the Hebrew literature, demonstrates how the ancient Hebrew language is as alive today as it was in the times of the Bible.
---