An End is Always a New Beginning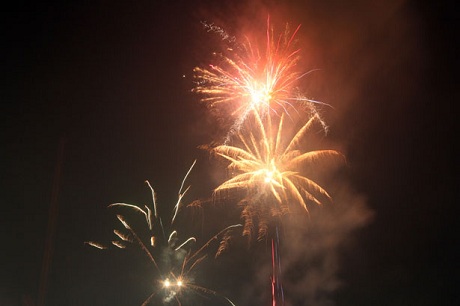 "An End is Always a New Beginning" say the lyrics of a popular Israeli song, which reflects the Israelis' optimistic belief that all good things may come to an end at some point – but new good things follow. This is certainly true about the end of the year and the beginning of the New Year, which Israelis celebrate not once but twice.



The New Year in the Jewish calendar or Rosh Hashana takes place on the first day of the Tishrei month – which usually falls in September. This holiday involves its own customs (you can learn more about it in the article devoted to the holiday) and for many Israelis (and Jews worldwide) it is a time of spiritual renewal – the fact that the holiday usually falls close to the beginning of the school year and is followed by atonement holiday of Yom Kippur contributes to this feeling.
On December 31st, however, Israelis again prepare for a new year – this time, according to the Gregorian calendar. This marks the beginning of the year for many official matters in Israel, notably the state's budget for the next year, which must be approved by January 1st. Other than official matters, Israelis love to celebrate the New Year according to the Gregorian calendar as well.
New Year's Eve celebrations in Israel have began in the 1930s, even before the country's declaration of independence, when the people of Tel Aviv – the first Hebrew city – celebrated the holiday, expressing their wish to join the grand celebrations of the modern world. As years passed, Israelis joined the New Year's Eve celebrations of many foreign visitors and ambassadors to the country, expressing their respect and appreciation of the Jewish state to other religions, and jumping on the chance to enjoy a good party while at it.
The great wave of Jewish newcomers from the former Soviet Union to Israel, which began in the late 1990s and continues to this very day has further fueled the New Year's Eve celebrations in Israel. In the former Soviet Union, where religious practices were forbidden, New Year's Eve celebrations held a secular festive nature. Israelis were again happy to celebrate in acceptance and welcome of the country's new residents.
Today, New Year's Eve celebrations are held all over Israel, mostly in its fashionable clubs, bringing members of all religions together and emphasizing the cosmopolitan and modern nature of the ancient Holy Land.
See also:
---