Smiley Keychain. Jerusalem and Israel.
Smiley Keychain. Enamel and pewter colored. Round shaped. With the words Israel and Jerusalem.
Item # : KY0107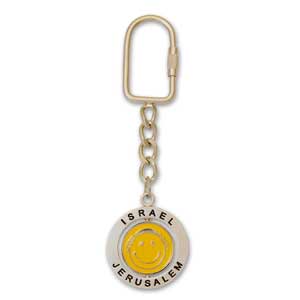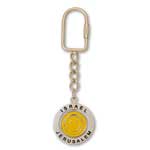 Stock Review
Color:Pewter Shape:Circle - In Stock
Smiley Keychain

Pewter colored round outer-ring shaped keychain features a cute spinning smiley face that wears a kippa and payot (Jewish side curls).

Israel and Jerusalem written in English around the outer ring.

Payot is the Hebrew word for sidelocks or sidecurls and is worn by mainly Orthodox Jewish men stemming from the Biblical reference:

"You shall not round off the Pe'at (Payot) of your head". Leviticus 19:27.


Review this product
Please log into your account to Add Your Comment.