Rimon Black Label Pomegranate Dessert Wine
Rimon Pomegranate Dessert Wine. Black Label. 500 ml., 16.91 fl.oz.
Item # : MS0420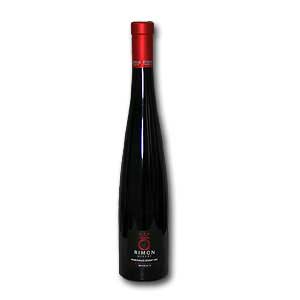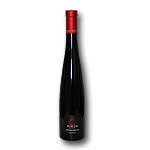 Stock Review
Flavor:Pomegranate - In Stock
Rimon Dessert Wine - Black Label

100% Pure Pomegranate Wine. Pomegranate is one of the Seven Species of Israel.
The pomegranate fruit for this wine was harvested at the peak of ripeness, resulting in a full-flavored, soft, harmonious wine. Its natural sweetness is retained by interrupting the fermentation process with the addition of a quantity of alcohol (also produced naturally from pomegranates). It is then aged for ten months in French oak barrels to give the wine depth, roundness and a remarkable taste and color.
This is a sweet, yet light wine, with fruity aromas and bright cherry flavors. Notes of chocolate and lush pomegranate flavors linger on the finish.

15% Alcohol No added sugar
Kosher
Best served chilled

500 ml. e. 16.91 fl.oz.


Rimon Winery is located 3,000 feet above sea level, in the heart of a pomegranate orchard in the Upper Galilee. The winery uses traditional winemaking techniques and a specially cultivated variety of the finest fruit.
"Rimon" is the Hebrew word for "Pomegranate" - a symbol of royalty, prosperity and beauty. Many religious paintings depict the Virgin Mary or Baby Jesus holding a pomegranate as a symbol of the new life offered to humanity.

Pomegranates are a "Super Food". They contain A, B and C vitamins, iron, calcium and other essential minerals. They are rich in antioxidants which are beneficial for neutralizing free radicals three times more effectively than red wine.
Review this product
Please log into your account to Add Your Comment.