Early Christmas Shopping Ideas from the Holy Land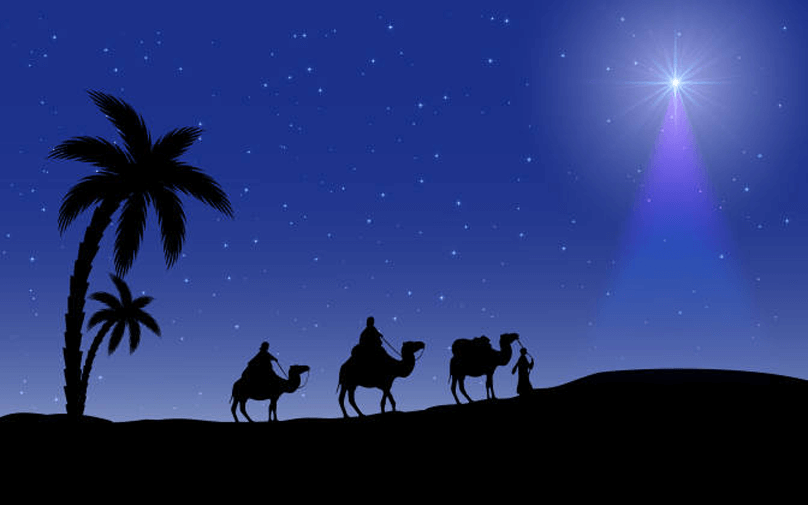 When it comes to early Christmas shopping ideas from the Holy Land there are many choices. Whether shopping for a spouse, parent, child, grandchild, relative or friend, you're sure to find the perfect gift at the JesusBoat.

Here are our top Christmas shopping ideas.
Sterling Silver Charm Bracelet: Charm bracelets are making a comeback. The JesusBoat's modern take on the traditional charm bracelet is beautifully crafted in 925 Sterling Silver. It features a high quality finish and a secure clasp and measures 7.5 inches around.
Charms: No charm bracelet would be complete without charms. Visitors can choose from a variety of hanging sterling silver charms that include: the Israel flag and map, Shema Yisrael hanging bracelet, Messianic triangle, bible bead, Star of David, Jerusalem cross, Hanging Hoshen and the Jerusalem Cross. If you want to add a bit of color to your bracelet, you might like the red enamel pomegranate bead bracelet charm with or without garnets.
Inspirational Bracelets: Handmade jewelry made on the Golan Heights. Silver and Roman glass bracelets made from chromatic and incomparable shards of glass dating back to the Great Roman Empire in the 1st century BCE. All settings are one-of-a-kind and made from 925 Sterling Silver. Glass color may vary. Includes Certificate of Authenticity.
Children's Books: All stories in this six-book set are written by the Rev. Jim Reimann and illustrated by Najwan Zoubi. Excellent gift idea for introducing the children in your life to the Bible! The set includes: The Baptismal of Jesus (based on scripture Mark 1:1-11); The Jesus Boat (based on scripture Mark 4:35-41); Jesus Is Alive! (based on scriptures Matthew 26:17-56, John 19:16 to 20:18 and Luke 24:50-53); Jesus Is Born! (based on scriptures Luke 1:26-35 and 2:1-20); John 3:16; Jesus and Nicodemus in Jerusalem (based on scriptures John 3:1-16); and Jesus Loves the Little Children of the World (based on scriptures Matthew 18:1-6 and 19:13-15). Each story is Biblically correct and historically accurate.
Israel Books: The JesusBoat also boasts a large selection of books about Israel. They range from Bibles and religion to Israeli culture, nature, military history and cookbooks. All our books offer a comprehensive understanding of Israel and its ancestry.
Hebrew Calendars: Standard 12- or 24-month Jewish calendars. Available in desk or wall style with photos of Jerusalem, Bethlehem, The Sea of Galilee, Nazareth and other Holy Land sites. Cover photo varies. Comes with cardboard envelope for mailing.
Rosaries: Choose from genuine olive wood from the Holy Land, olive wood and pewter or olive wood and silver plated. Certificate of Authenticity included.
Candle Holders: Olive wood candle holders are engraved with The Lord's Prayer, an image of the Last Supper, Psalm 23 ("The Lord Is My Shepherd"), Jesus Fish, God Bless Our Home and the Ten Commandments. Tea lights included.
Holy Land Music and Videos: Music of the Holy Land music can deepen any listener's knowledge about the Jewish people and the State of Israel with our Holy Land CDs and DVDs. All media is available in multiple languages.
Pendants: Choose from a variety of sterling silver and Roman glass pendants. Meaningful symbols decorate Messianic, Christian and Judaic designs crafted in sterling silver, 14k gold, semi-precious stones, gold-fill and Roman glass.
Flavors of Israel: Taste the flavors of Israel with everything from pure honey, Spice of Life Mustard Seed and Dead Sea Salt with Garlic and Dill to seasonings, olive oil, coffees and teas.
Anointing Oils: Available in an assortment of scents including Rose of Sharon, Lilly of the Valley and Myrrh.
Jesus Boat Online Gift Card: Not sure what to buy? Let you friends or family member choose their favorite Holy Land gifts by themselves a Jesus Boat online gift card!
We trust you will find our products to be of the highest quality. We hope that each item will be a blessing to all who buy, give and receive.
---