Blanko Game (Hebrew Scrabble)
Blanko is the original version of Hebrew "scrabble" -- the classic tile word game. Practice your Hebrew and learn new words along the way. Lots of fun and different each time you play.
Item # : TG010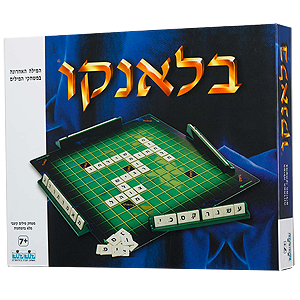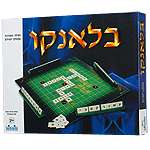 Stock Review
Blanko Game (Hebrew Scrabble)

Blanco is the orginal Israeli Hebrew version of what English speakers know as scrabble. It is a game full of unexpected twists played with Hebrew tiled letters on a board. In this Israeli version you can choose whether or not to use a the hourglass timer to make the game more of a challenge. Each turn brings something new, the addition of just one letter can win lots of points! Make sure you have the last word on fun!

What's in the box?
112 Hebrew letter tiles, game board, 4 racks, hourglass, Blanko cards and detailed game instructions
Review this product
Please log into your account to Add Your Comment.