Absolute 10 Favorite Items from the Jesus Boat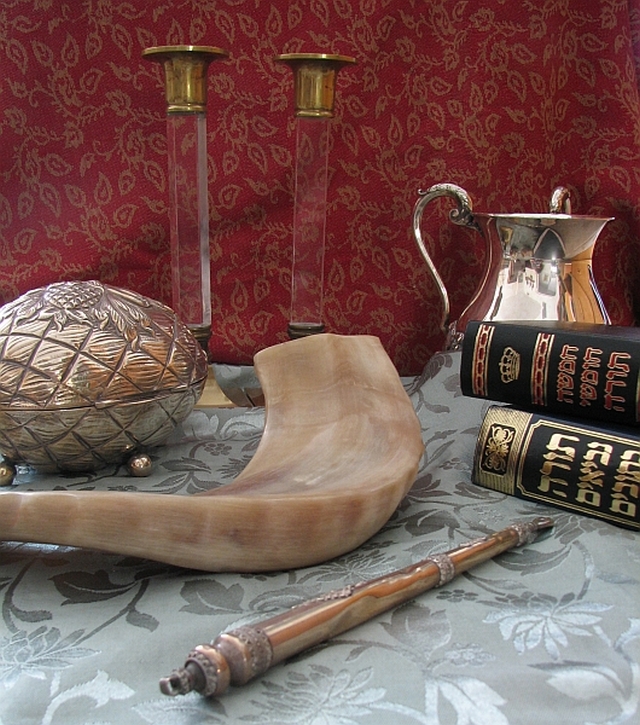 There are many choices when it comes to buying a gift or keepsake from Israel.
Here are our top ten favorite items from the Jesus Boat.
1. Set of 4 Prosperity Anointing Oils: Scents include hyssop, cinnamon, pomegranate and henna. The hyssop plant cleanses impurities and restores the body and mind to its natural balance. Sweet and spicy, cinnamon is a familiar and comforting scent. The sweet, spicy pomegranate scent of this anointing oil will ignite your soul and help your faith bring healing, prosperity and strength. Henna has a sweet herbal scent. Each bottle is 30 ml./1 fl. oz.
2. Jerusalem Cross Hanging Bracelet Charm: This bracelet charm is a layered, sterling silver Jerusalem Cross. It consists of one large cross with equal length arms and four smaller crosses in the corners of each arm. The large cross represents Jerusalem and the smaller ones represent the four directions of the compass into which Christianity has spread. Can be worn alone on the bracelet or with any combination of other Marina Bracelet Charms.
3. Tribes of Israel Brass Menorah: Brass, seven branch menorah decorated with the emblems of the Twelve Tribes of Israel. Available in three sizes: small, 5 in./13 cm.; medium, 8 in./20 cm., large, 9.5 in./24 cm.
4. Capernaum Vista Farms Extra Virgin Olive Oil: Genuine Israeli extra virgin olive oil. Harvested and First Cold Pressed the same day in the region of the Sea of Galilee. One of the Seven Species. Available in three sizes: 400 ml e./13.5 fl. oz.; 900 ml e/ 30.4 fl. oz.; 3000 ml e./101.44 fl. Aoz. Capernaum Vista Farms 'headquarters are in its olive oil mill at the ancient Jewish city of Kazrin.
5. Sterling Silver Deep Grafted in Pendant. This Messianic pendant is available in three sizes: small: height 3/4 in./2 cm; medium: 1 in./2.5 cm; and large: 1½in. 4 cm. All sizes have a depth of ⅛ in./.3 cm.
6. Edom Anti-Wrinkle Cream Q10: Edom anti-wrinkle cream is an innovative Dead Sea facial cream enriched with coenzyme Q-10, vitamins A and E and Dead Sea minerals. These elements are essential for protecting the skin against aging. The cream is rapidly absorbed into the skin, preserving natural moisture and elasticity. It helps control and reduce the appearance of fine lines and wrinkles. Increases skin firmness, leaving your skin soft, vital and smooth. 50 ml. e/1.7 fl. oz.
7. Israel Since 1948 T-Shirt: Commemorates the establishment of the modern State of Israel. Made of 100% cotton. Available only in Blue. Sizes: small, medium, large, X-large, XX and XXX.
8. Fruit of the Bible 100% Pure Honey: Available in two sizes: 140 gr. e|5 oz. and large; 300 gr. e|10.5 oz.
9. Jumbo Yemenite Shofar: Jumbo size (#60). 38-41½ in./97-105 cm. measured along the twist. Available in two Polished and Half Polished/Half Natural. *This is a natural product so colors and textures may vary.
10. Blessing for the Home by Bracha Lavee: This signed print is a reproduction of Bracha Lavee´s innovative felt tapestry artwork. Print comes with a white mat and is shrink wrapped. Available in two sizes: small, 8.75 x 10.5 in. (23 x 26 cm.); large 14 x 11 in. (35.5 x 28 cm.).
We trust you will find our products to be of the highest quality. We pray that each item will be a blessing to all who buy, give and receive.
---