Tu B'Av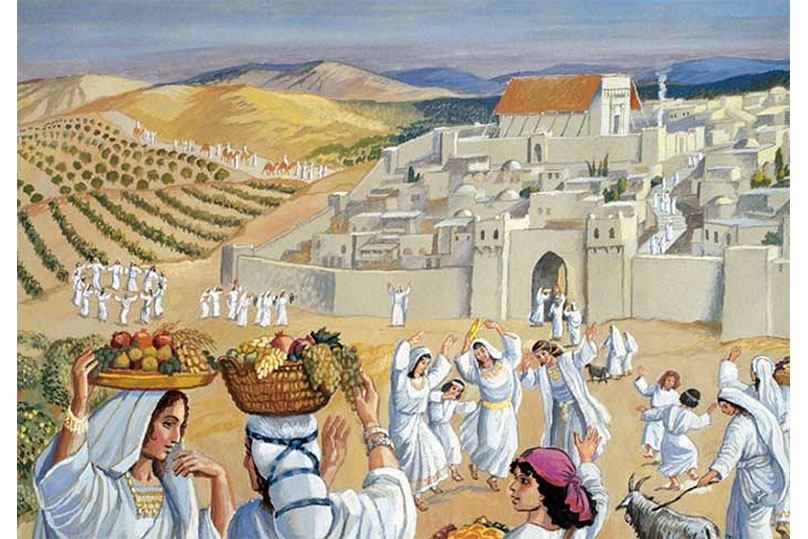 A Day of Love and Unity


Tu b'Av is the one of the most joyous days in the Jewish year. Tu b'Av is marked on the 15th of the Jewish month of Av (usually late July or early August).
Tu b'Av is often referred to as "The Jewish Valentine's Day." While modern traditions are making it more so, the root of the love and joy celebrated at Tu b'Av relates more to Jewish unity.

Because Tu b'Av was already a joyous day, during the Second Temple period an additional element was added to the events of the day. In this period the happiness of marriage was incorporated into the customs. The Talmud tells us that on Tu b'Av, the young women of Jerusalem would go into the vineyards on the outskirts of the city, dressed in white dresses that they borrowed from each other - the richest women worn the poorest women's dresses and vice-versa. This was so the suitors could not merely choose a wife based on social status. In the vineyards the single women would dance and dance, play tambourines, smile and be festive. All the bachelors would gather there to find a suitable marriage partner.
The men would be advised to choose their spouses wisely. "Lift up your eyes and see who you will choose as a wife. Don't look only at physical beauty, but look at family." Quoting from Proverbs 30:31, "Charm is deceitful and beauty is vain, but a God fearing woman is the one to be praised." A woman who fears the L-rd is a rare and a precious person. A woman who abides by G-d's laws is a true gift from G-d. She is the most attractive woman to G-d and will make a kind and dedicated wife.
So on this joyous day, pay special attention to your spouse, your fiancé or your special friend. Celebrate each other and celebrate all the good that knowing G-d has brought to your life. Six days ago we mourned, on Tu b'Av be happy and thank G-d for each and every day.
Back to Jewish Holidays
---
Welcome!
The inspirational gift store JesusBoat.com is dedicated to helping your with your spiritual walk. Jesus Boat Learning Center was created to provide you a plethora of information about Israel, Judaic tradition and holidays and your Jewish Roots! Click on the tabs to start learning...
BLOG ARCHIVE