Purim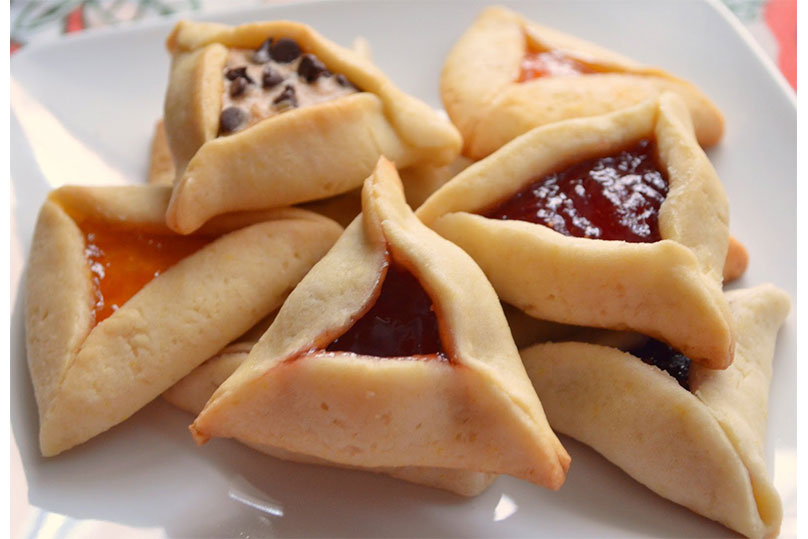 Purim is the celebration of Jewish deliverance as told in the Book of Esther. After the destruction of the Kingdom of Judah, the Jews were taken into the seventy-year Babylonian captivity. When ancient Persia took control, Haman, royal vizier to King Ahasuerus, planned to kill the Jews, but his plans were foiled by Esther and he uncle, Mordecai.

Purim takes place each year in the Jewish calendar on the 14th day of Adar. This year the Gregorian date is the 28th of February. Purim is a boisterous, joyful day – it is a celebration of survival. The Purim celebration is fun and jovial.

Purim customs include giving food baskets as gifts, eating hamantashen pastries, giving to charity, and participating in Purim parades, plays and carnivals complete with costumes and noisemakers. Children dress in costume and march in Purim parades around the community. Families bake hamantashen pastries (Haman's Ears) to eat during the celebration.

Purim is a time of joyous celebration. There is a special atmosphere that surrounds Purim. Probably the most widely observed Purim tradition is masquerading. Wearing masks and costumes is a way of hiding ones true identity. It is a fun way to act out the theme of mistaken identity which is found throughout the story of Esther. Esther hid her cultural origins from the king, Mordecai hid his knowledge of all the world's languages (which allowed Bigthan and Teresh to discuss their plot openly in his presence), and Haman was mistaken for Mordecai when he led Mordecai through the streets of the capital city of Shushan.
However, the most important custom is to listen to the Megillat Esther (The Book of Esther) read aloud. It is a mitzvah (good deed) to do so. This reading usually takes place in a synagogue so to publicly declare the miracles of Purim. In Israel it is also read to the children in the day-cares, kindergartens, and schools. The Book of Esther is called the Megillah and the reading is called kriat Megillah. It is traditional to read the Megillah the eve of Purim as well as the following morning. The Talmud, the written record rabbinic thought pertaining to Jewish law, ethics, customs and history, prescribes how the Megillah should be read. This includes boisterous congregational participation complete with noise-makers called groggers which they spin at the mention of Haman, the villain of the story who is out to destroy the Jews.

On Purim we remember and celebrate the survival of the Jewish People. It is the story of how Esther saved the Jews of Persia from annihilation, as recorded in the Biblical Book of Esther.
---
Welcome!
The inspirational gift store JesusBoat.com is dedicated to helping your with your spiritual walk. Jesus Boat Learning Center was created to provide you a plethora of information about Israel, Judaic tradition and holidays and your Jewish Roots! Click on the tabs to start learning...
BLOG ARCHIVE