Israel Independence Day: Celebrated around the World!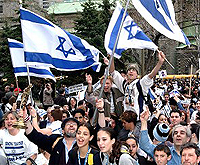 On the Hebrew date of 5th Iyar, May 10th this year, is Israel Independence Day. This is the anniversary of the day the modern State of Israel proclaimed independence. Independence was declared when David Ben Gurion publicly read the Israeli Declaration of Independence. This was the official announcement that the new Jewish nation named the State of Israel had been formally established on land where, in antiquity, the Kingdoms of Israel and Judah had once been.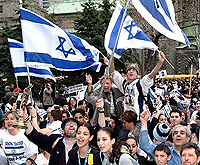 Yom HaAtzmaut has become a global event for Jews and Isarel supporters all over the world. Israel Independence Day celebrations come in all shapes and sizes. Some organizations hold a parade, others have a festival, several put on a performance, and many simply have a barbeque. However, Yom HaAtzmaut celebrations don't have to be on a grand scale – even a few families meeting in a park with balloons and steamers makes a statement that Israel is loved and supported. No matter how the day is celebrated, the message is always the same: rejoicing in the reestablishment of Israel and solidarity with her.
At the bottom of this blog you will find pictures of other Yom HaAtzmaut celebrations around the world. We would like to encourage you, our dear supporters, to organize and attend your own Israel Independence Day celebration in your community, organization or neighborhood. It is a fantastic way to show your support of Israel. And keep in mind if Yom HaAtzamaut falls during the week, often the celebration id held during the weekend before or after the actual day.
JesusBoat.com has added new items to help make your Yom HaAtzmaut celebration special. These are especially great for our friends and supporters who live in areas where they are not able to get Israeli items locally. Just remember that Yom HaAtzmaut is May 10th that's just around the corner so order soon to ensure you will get your special Israel items on time for your celebration.

Israel Memorial Day is the day before Israel Independence Day. Watch this blog in May for our newsletter about the unbreakable and important link between these two special days.



Photos in text are from Yom HaAtzmaut celebrations in Montreal, Quebec, Canada and Christchurch, New Zealand.

Here's more of how others have
celebrated Israel around the world: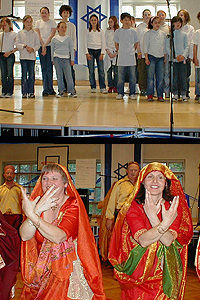 Copenhagen, Denmark



Vancouver, British Columbia, Canada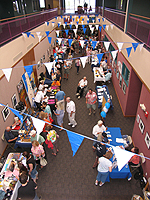 Tucson, Arizona, USA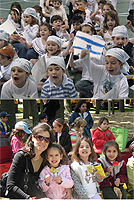 Long Island, New York, USA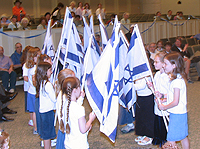 Memphis, Tennessee, USA



New South Wales, Australia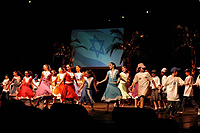 Manchester, United Kingdom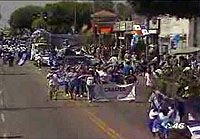 Los Angeles, California, USA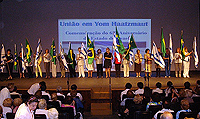 San Paolo, Brazil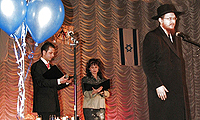 Khabarovsk, Russia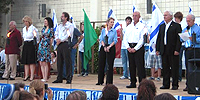 Miami, Florida, USA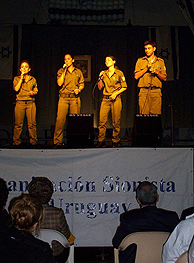 Salto, Uruguay
---