10 Best Mother's Day Gifts from Jesus Boat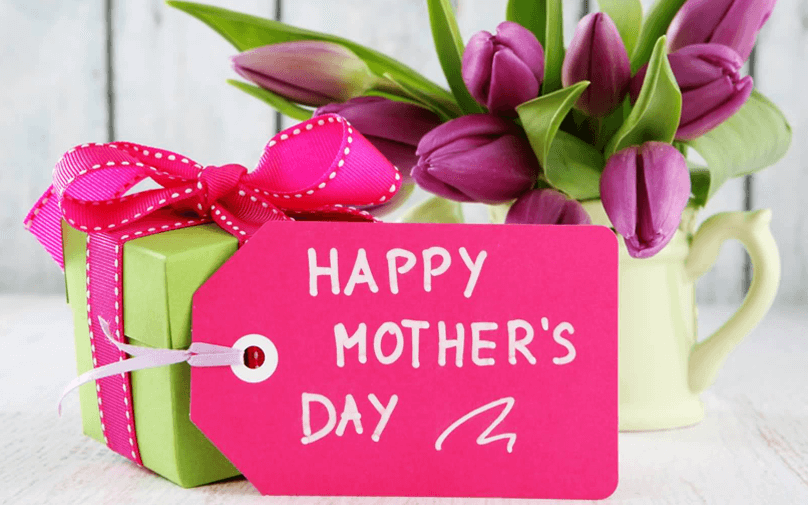 Mom. She loved you before you were born and continues to love you no matter how old you are or how far away from home you may be. That's why Mother's Day is so special. It's the perfect time to show your mom how much she is loved and appreciated for everything she does.

A gift from Jesus Boat says she is irreplaceable, unique, beautiful and cherished. Whether you are shopping for a mother, grandmother, sister, aunt or someone who's a special "Mom" to you, show her how much you love her with one of our ten best Mother's Day gifts.

Housewares: Beautiful and inspiring goods for the home that your mother will fall in love with. Choose from pot holders or aprons, table runners or napkins, towel sets or drink coasters, the images of Israel and Jerusalem are imprinted on these items for the home.

Michal Kirat`s jewelry: Made of an authentic Roman Glass centerpiece and sterling silver, this line of jewelry is inspired by the sun, spring and ocean. A beautiful accessory for any woman, the Judaic designs and Christian pieces add a touch of elegance and class to any outfit. Each piece in the collection is a one-of-a-kind stone and shape and comes with a certificate of authenticity.

Silver and Roman Glass Bracelets: The colorful and unique shards of glass used in these bracelets date back to the period of the Great Roman Empire in the 1st century BCE. The glass is unearthed in Israeli archeological sites and has been given the name Roman Glass. All settings are made from 925 Sterling Silver.

Pendants: The Jesus Boat also carries a wide variety of beautiful pendants inspired by Christian, Messianic and Jewish symbols. A Christian religious pendant includes the Cross and the Ichthys (Jesus fish) symbols in various designs. Messianic pendants feature the grafted in symbol and the Messianic star while the Jewish line boast the Star of David, Chai and Hoshen pendants. Chai is a well-known Jewish blessing that means "Life" and each stone color on the Hoshen pendant represents one of the twelve tribes of Israel. Roman Glass pendants are also available.

Earrings: Sterling Silver Grafted Earrings with Roman Glass feature the Messianic Grafted In symbol. Feminine and iridescent, these earrings are bound to light up the room. Because of the individual oxidation process each piece of glass went through, no two pairs are alike. Messianic Grafted in Gold or Silver Earrings feature the core symbol representing the Messianic Jewish movement—the Grafted In or as it is known, the Messianic Seal. Sterling Silver Messianic Star Earrings dangle and have an open hook. The Messianic Star, an image used as an emblem of the Messianic Movement, symbolizes the harmony of Jewish and Christian beliefs.

Necklaces: Help your mother wear her faith with a "Yeshua" Gold or Yellow Gold Filled Necklace. A Sterling Silver and Roman Glass Necklace or one that boasts a Jerusalem Cross or a Chai symbol also are good choices.

Perfumes and Soaps: What woman doesn't like to be pampered? Treat your mother to one of our perfume or soap sets. Using the aromatic essences of over 90 different indigenous Israeli plants, Jesus Boat produced a glorious perfume, Essence of Jerusalem. The fragrance of this exclusive balsam-inspired perfume represents a subtle blend of the oriental and the classic, encapsulating the very essence of Jerusalem. Masik soaps are manufactured from pure olive oil, harvested in the Golan Heights orchards. The unique qualities of natural olive oil are enhanced with herbal oils and butters containing valuable vitamins and minerals, endowing the soap with healthy and pleasurable properties. Available in vanilla, lemongrass, jasmine and pomegranate.

Dead Sea Cosmetics: Unique to the Holy Land, the minerals of the Dead Sea have world renowned healing properties. Combined with cutting edge technology, they deeply nourish and beautify the skin. Choose from eye cream, a lifting mask, cleanser and anti-wrinkle serum.

Anointing Oils: Jesus Boat sells a variety of anointing oils. Scents include Rose of Sharon, Lilly of the Valley, Myrrh, Frankincense, Henna, pomegranate, Cassia and Cedars of Lebanon. Bottles of Scented Holy Water from the Jordan River also are sold.

Flavors of Israel: Share the flavors of Israel with your mom. Send her some pure honey, Spice of Life Mustard Seed, Dead Sea Salt with Garlic and Dill, Pomegranate sparkling and dessert wine, seasonings, coffee or olive oil.

Keepsake Boxes: These decorative boxes are perfect for holding jewelry. Made from Olive Wood, they are available in three sizes and shapes: round, square and rectangular. Each has a decorative engraving on the top that conveys a special message, such as The Lord's Prayer or Psalm 23, "The Lord Is My Shepherd." The box itself includes Christian, Messianic and Jewish designs.

We trust you will find our products to be of the highest quality. We pray that each item will be a blessing to all who buy, give and receive.
---