Tel Aviv Crystal Glass Nail File
Modern nail file with a picture of the beach in Tel Aviv. Durable and hygienic, these nail files are long lasting and safe. Can be used at home and even taken aboard planes. Length: 5.5 inches | 14 cm.
Item # : SA052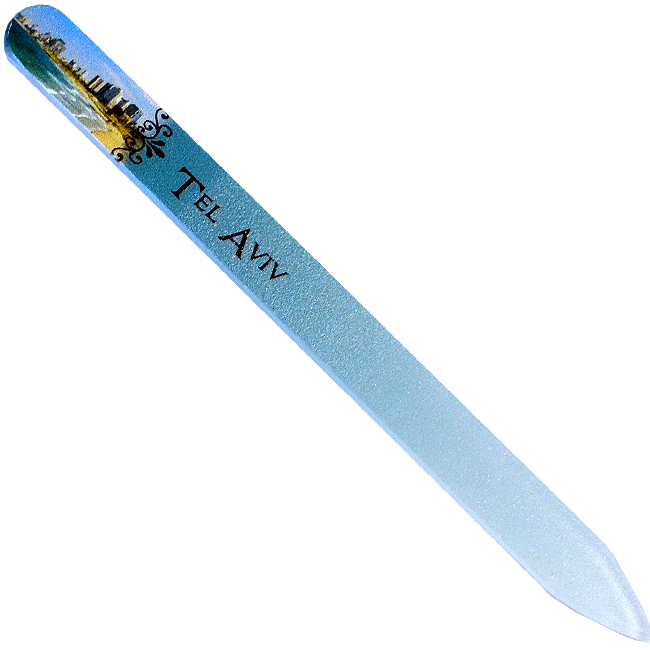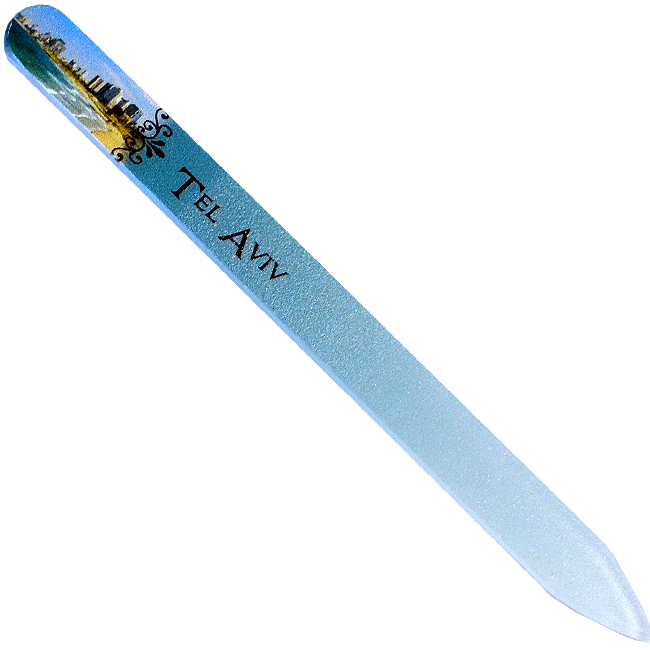 Stock Review
Tel Aviv Crystal Glass Nail File

This nail file is salon quality for you to use at home. An engaging nail file with a magnificent view of the skyline of Tel Aviv, Israel's largest and most modern city. Situated on the Mediterranean Sea, Tel Aviv is world renowned for its beaches.

These nail files are made from crystal glass. They do not shatter and are extremely long-lasting. The fine ridges for filing are etched on both sides of the file. These files are wonderful for home or away. They tuck perfectly into your handbag and are even approved for air travel.

The nonporous hardened glass repels dirt and bacteria, and cleans up with just a rinse of water. They come in a plastic sleeve making these files ideal for gift giving.

Length: 5.5 inches | 14 cm
Review this product
Please log into your account to Add Your Comment.