King David Eau De Toilette for Men
Eau De Toilette for Men. King David. 100 ml / 3.4 fl. oz.
Item # : PF011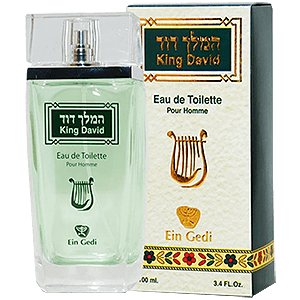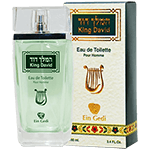 Stock Review
Gender:Men Scent:King David Size:3.4 fl oz - In Stock
"King David" Eau De Toilette Pour Homme

Eau de toilette spray created from plants of the Holy Land.

"So he sent and brought him. Now he was ruddy, with bright eyes, and good-looking. And the LORD said: "Arise, anoint him; for this is the one!" Then Samuel took the horn of oil and anointed him in the midst of his brother; and the spirit of the LORD came upon David from that day forward..."

100 ml / 3.4 fl.oz.




Review this product
Please log into your account to Add Your Comment.