Hanukkah Menorah. Silver Plated with Flower Design.
Tall Hanukkah Menorah with flowers motif.
Item # : CH005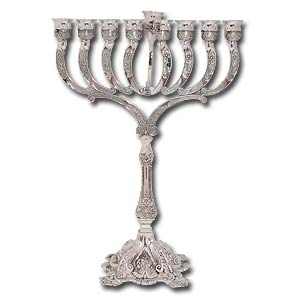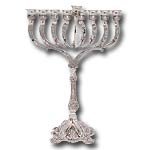 Stock Review
Height:12 inches Material:Silver Plated - Out Of Stock
Chanukkah Menorah
Silver plated nine branches menorah for Hannukah. This Hanukkiah has a beautifully decorated square solid base. Each branch is decorated with a flowers motif with the ninth branch positioned in front of the rest.



Height: 12 inches / 30.5 cm
Cups inner diameter: 1/2 inch / 1.3 cm


Suitable for large thick candles.


To read more about Hanukkah and lighting the Hanukkiah, please see the value Hanukkah under Jesus Boat Learning Center.


Review this product
Please log into your account to Add Your Comment.