Star of David Hanukkah Menorah
Silver Plated or Pewter Plated Chanukkiah with a lovely Star of David as the body and a grapevine design on the cups. Height: 9 inches | 23 cm
Item # : CH001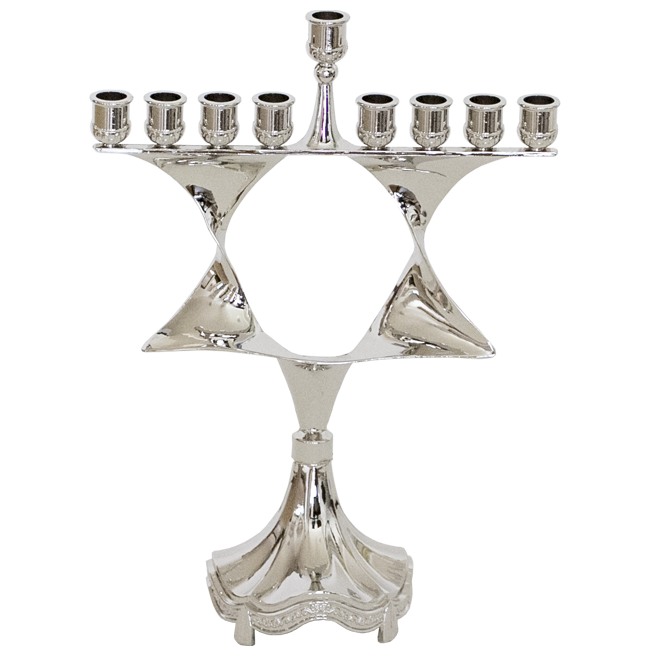 Stock Review
Material:Silver Plated - In Stock
Material:Pewter Plated - In Stock
Silver Plated or Pewter Plated Star of David Hanukkah Menorah
Lovely Hanukkah menorah, or Chanukkiah in Hebrew, made in highly polished silver plating. The body of the Chanukkiah is shaped as a Star of David with soft curving sides. It is an excellent size, not to small and not too big so it will fit in any setting.

The Hanukkah menorah is distinguished from the temple menorah by the number of branches. The Chanukkiah has nine branches, one for each night of Hanukkah. The 10th candle is called the Shamash and is the candle used to light all other candles. It is always raised above the other branches.

Height 9 inches / 23 cm

Learn more about Hannukah and other Jewish Holidays in our Learning Center.
Review this product
Please log into your account to Add Your Comment.