Decorative Olive Wood Box of Messianic Star
Olive Wood Box. Messianic Star. Small. Square. 2 x 2 x 1.25 inches / 5 x 5 x 3.25 cm
Item # : BX10117S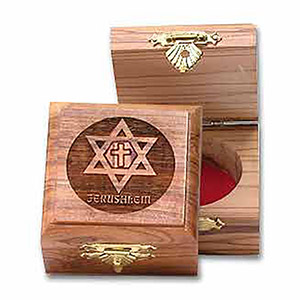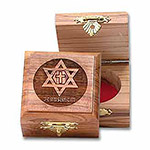 Stock Review
Messianic Star
Pill / Jewelry Box
Small Messianic olive wood box engraved with image of a Star of David with a Cross.

Made of Holy Land Olive Wood.
Length: 2 inches / 5 cm
Width: 2 inches / 5 cm
Height: 1.25 inches / 3.25 cm
The Messianic Star is an image used as an emblem of the Messianic Movement. It symbolizes the harmony of Jewish and Christian beliefs.
Review this product
Please log into your account to Add Your Comment.