Jesus / Yeshua Fish Fine Olive Wood Box
Olive Wood Box. Jesus / Yeshua Fish. Round. Diameter 1.75 inches.
Item # : BX10204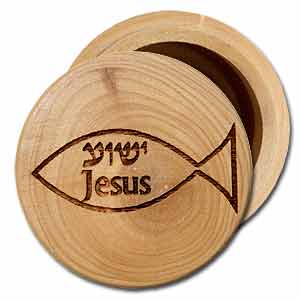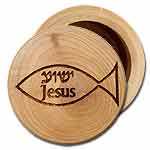 Stock Review
Jesus / Yeshua Fish Pill / Jewelry Box

Round olive wood box engraved with image of the symbol for Jesus Christ, the fish also called the Ichthys. The words Jesus and Yeshua in Hebrew are also engraved on the box.

Made of Holy Land Olive Wood.

Diameter - 1.75"


Review this product
Please log into your account to Add Your Comment.