Dove of Peace Olive Wood Box
Olive Wood Box. Dove of Peace. Large / Rectangle. 2.5 x 2 x 1.5 inches / 5.5 x 5 x 3.75 cm
Item # : BX10103L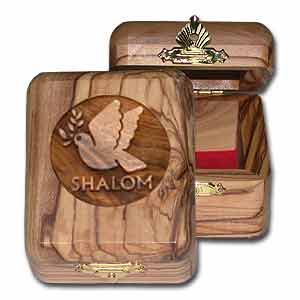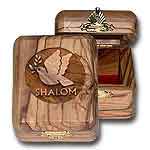 Stock Review
Shape:Rectangle - In Stock
Dove of Peace Pill / Jewelry Box
Large olive wood box engraved with image of a Dove of Peace and Shalom.

Made of Holy Land Olive Wood.
Length: 2.5 Inches / 5.5 cm
Height: 1.5 Inches / 3.75 cm
Review this product
Please log into your account to Add Your Comment.