Olive Wood Christmas Ornament
Christmas Ornament. Olive Wood. Hand Carved. Height 2.75 / 7 cm
Item # : DC053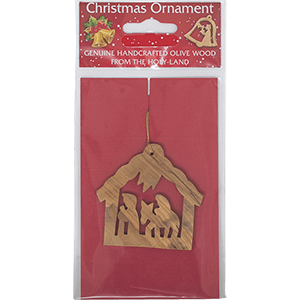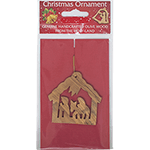 Stock Review
Christmas Ornament Olive Wood

Made of Holy Land Olive Wood

Hand carved

Height - 2.75 / 7 cm

*Please note, ornament design will vary.


Christmas ornaments are decorations that are used to adorn a Christmas tree. Holy Land Olive Wood Christmas Ornaments will be reused year after year, adding wonderfully to any family collection. It is something special coming from the Holy Land and will be proudly passed on from generation to generation.

Olive Wood is a beautiful material that is mentioned time and again in the Bible. Out of great Biblical reverence, olive trees in Israel are not permitted to be cut down. All items are made from pruning the trees which keeps them healthy.
Review this product
Please log into your account to Add Your Comment.