Tabgha Olive Wood Candle Holder
Olive Wood Candle Holder. Tabgha. Height 3 inches / 7.5 cm
Item # : DC00114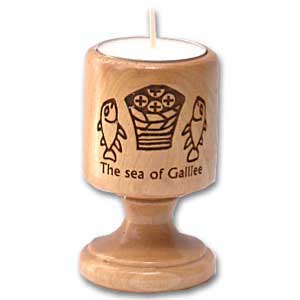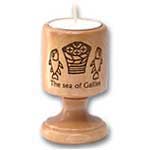 Stock Review
Olive Wood Candle Holder

Tea light candle holder engraved with image of the Tabgha mosaic found at the site of the Miracle of the Fishes and Loves on the Sea of Galilee.

Made of Holy Land Olive Wood.

Height 3 inches / 7.5 cm

Tea light candle included.

Tabgha, situated on the north-western shore of the Sea of Galilee in Israel, is the traditional site of the Miracle of the Multiplication of the Loaves and Fishes as sited in Mark 6:30-46 and John 21:1-17.
Review this product
Please log into your account to Add Your Comment.