CameLuxury Facial Moisturizing Cream
Camel Milk natural Cosmetics Facial Moisturizer. CameLuxury Facial Moisturizing Cream. 30% Camel Milk. 1.7 fl oz | 50 ml
Item # : CS502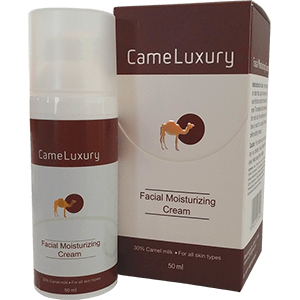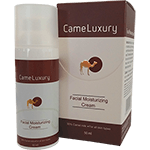 Stock Review
Formula:All Skin Types Size:50 ml / 1.7 fl.oz. - Out Of Stock
CameLuxury Facial Moisturizing Cream

Natural Cosmetics from Camel Milk

Contains 30% Camel Milk

The facial cream contains 30 pure camel milk. It is rich in vitamins C, D and the seaweed Doniella which has considerable moisturizing and b-Keratin qualities. The cream is rich in oils, minerals and vitamins essential for keeping the skin vital and young-looking. The total integration of the elements creates a perfect synergy to prevent aging. the cream leaves your skin looking healthy and natural. the cream's soft texture penetrates the skin easily leaving it smooth and attractive.
17. fl oz | 50 ml
Review this product
Please log into your account to Add Your Comment.