CameLuxury Aftershave Moisture Cream
Natural Cosmetics for Men. CameLuxury Aftershave Cream. 30% Camel Milk. 1.7 fl oz | 50 ml
Item # : CS505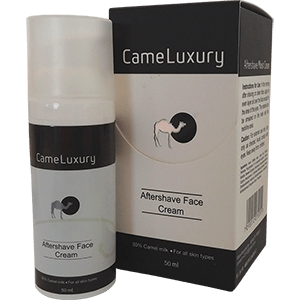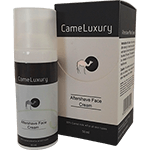 Stock Review
Size:50 ml / 1.7 fl.oz. - Out Of Stock
CameLuxury Aftershave Moisture Cream

Natural Cosmetics for Men from Pure Camel Milk

Contains 30% Camel Milk

The cream is a facial moisturizer containing 30% pure camel milk. The cream is rich in vitamins C, D and the seaweed Donliella which has considerable moisturizing and b-Keratin qualities. It is rich in oils, minerals and vitamins essential for keeping the skin youthful and vital. The cream contains special ingredients to protect the skin after shaving as well as a pleasing masculine fragrance. It tightens the pores providing the skin with a cool, refreshing feeling.
50ML
Review this product
Please log into your account to Add Your Comment.