Matte Metal Shema, Hear O Israel Mezuzah
Beautiful stainless steel mezuzah with a lovely laser cut Shema design. This mezuzah will look beautiful on the doorpost of any home.
Item # : MZ003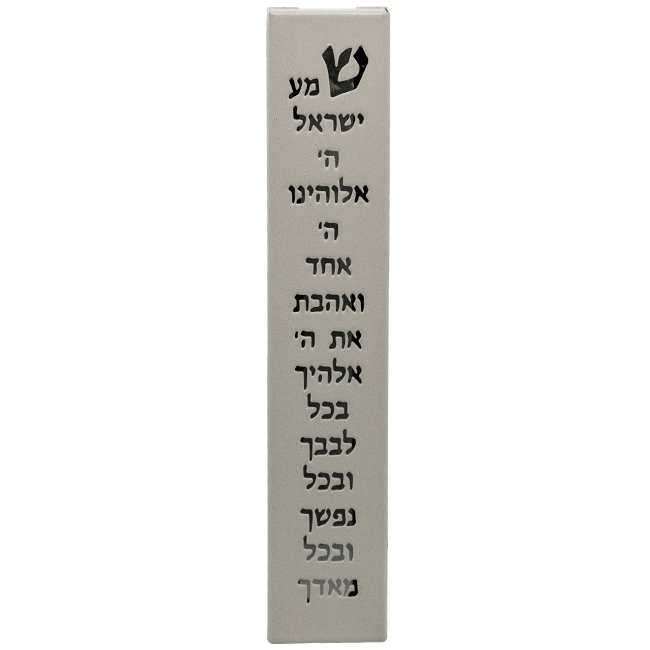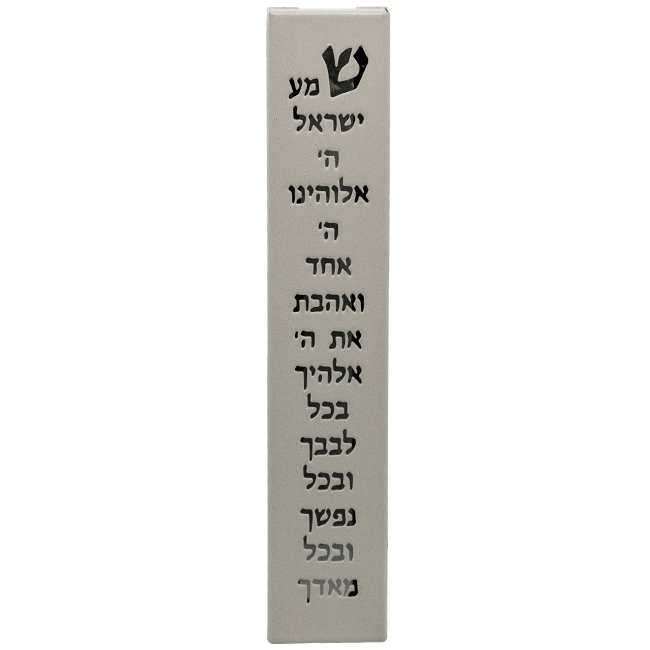 Stock Review
Height:6 inches Size:Large - In Stock
Matte Metal Shema, Hear O Israel Mezuzah

Beautify your doorpost with this contemporary and classy matte stainless steel lazer cut mezuzah. The most famous of Jewish prayers quoting Deuteronomy 6:4: "Shema Israel Adonai Elohenu Adonai Echad" ("Hear O Israel the Lord our G-d, the Lord is One").

It is a declaration of faith and a pledge of allegiance to our one God. It is recited upon arising and before going to sleep at night. Throughout history, the cry of Shema has always symbolized the ultimate manifestation of faith. Shema is also the prayer contained inside the Mezuzah.
Size 5.5 x 1 inch / 14 x 2.5 cm
Review this product
Please log into your account to Add Your Comment.