Matte Metal Modern Mezuzah
Beautiful stainless steel mezuzah with a lovely laser cut swirl design. This mezuzah will look beautiful on the doorpost of any home.
Item # : MZ003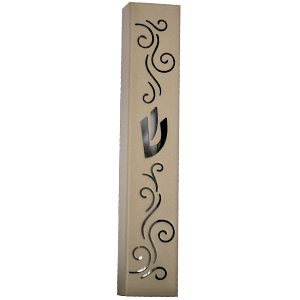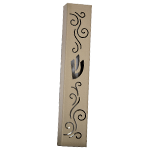 Matte Metal Modern Mezuzah

Beautify your doorpost with this contemporary and classy matte stainless steel lazer cut mezuzah. The modern design integrates the Hebrew letter Shin, which stands for Hebrew name of God, Shaddai, an acronym for "Guardian of the Doors of Israel." The modern design makes this mezuzah a wonderful gift possibily for a newly-wed couple to affix it in the home they will share to always remember the Word of God each time they enter or exit the room.
Review this product
Please log into your account to Add Your Comment.