White Knit Kippah with Black stipes
Knit Kippah, Black Stripes on White
Item # : KP2025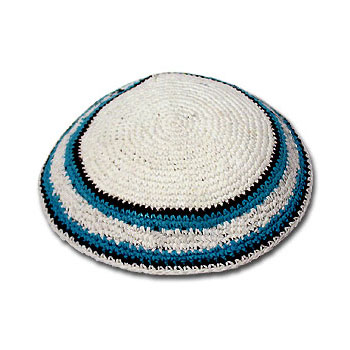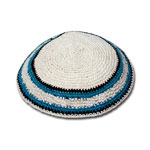 Stock Review
Base Color:White Design Color:Light Blue - In Stock
Knit Kippah, White with Black Stripes
Traditional kippah made from quality cotton knit. The kippah has white base with a blue ane black striped edge border.
KIPPAS WILL VARY IN DESIGN! You are ordering a basic color combination, the actual pattern on the kippah will vary. Picture is for illustration purposes only.
Review this product
Please log into your account to Add Your Comment.