Techelet (Blue Fringes) for One Tallit
Set of Blue Prayer Shawl Fringes, One set completes one tallit
Item # : JA001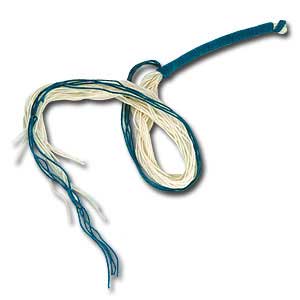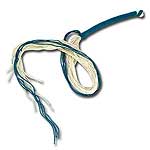 Stock Review
Techelet (Blue Fringes) for Tallit

Wearing the prayer shawl fulfils the Biblical commandment to make tassels on the corners of your garment. These prayer shawl tassels, called tzitzit in Hebrew, serve as a reminder of G-d's commandments and are the only design requirement for a prayer shawl. According to the biblical commandment, a blue thread known as "techelet" is included in the tzitzit (Numbers 15:38).

The Techelet fringes can add a personal touch to your tallit. Even though the fringes are the part that fulfils the commandment, think of the entire garment as a testimony to G-d's all-encompassing love.

Please note: The Techelet do not come tied. JesusBoat.com does not offer this service. Techelet tying instructions are here.
Review this product
Please log into your account to Add Your Comment.