Burgundy Velvet Tallit Bag with Silver Menorah
Velvet zippered Tallit bag designed to protect a folded prayer shawl. Made in burgundy and embellished with a embroidered silver menorah. Size:
Item # : TB008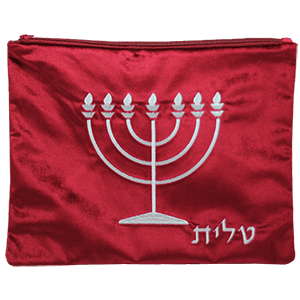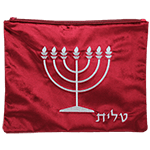 Messianic Burgundy Velvet Tallit Bag with Embroidered Silver Menorah

Durable and soft, this velvet Tallit bag is designed to protect and carry a folded Tallit of any size and material. The top has a zipper closure to completely encase your prayer shawl. It has a simple and elegant design with a single Menorah, the stymbol of the Judaic faith from the time in the Wilderness, embroidered in silver.

Approximate Dimensions:
Review this product
Please log into your account to Add Your Comment.