Velvet Shofar Bag for Yemenite with Psalms Embroidery
Shofar Bag. Blue Velvet. Psalms 150:3. Size: 31 1/2 x 3 1/2 inches / 80 x 28 cm
Item # : JA008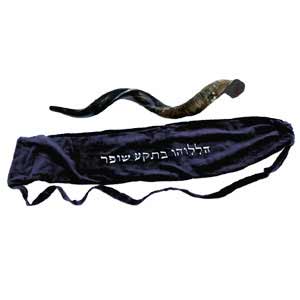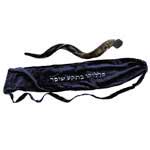 Stock Review
Color:Blue Material: Size:One Size - Out Of Stock
If you have purchased a shofar for yourself or another, you may want to also consider a carrying case. This blue shofar bag made in velvet will keep your shofars safe and dust free. The shofar bag is embroidered with the phrase "Praise Him with the sound of the shofar" in Hebrew (pronounced: halulu beteka'a shofar) from Psalms 150:3.
(The Shofar in the picture is for demonstration purposes only).
Size - 31 1/2 x 3 1/2 inches / 80 x 28 cm


"Praise Him with the sound of the trumpet!" Psalms 150:3
Learn more about Shofar and its uses in our Learning Center.


Review this product
Please log into your account to Add Your Comment.