Rare Jericho Shofar from Israel (A65)
Rare Jericho Ram Horn Shofar from Israel. Super Jumbo size 20-25 Inch / 53-65 Cm. Half Polished.
Item # : SF019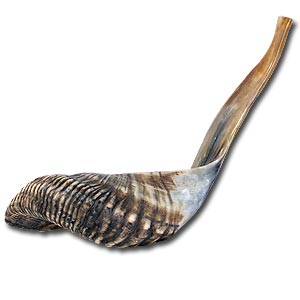 Rare Jericho Shofar. Ram's Horn.
Rare Jericho shofar from Israel! Super jumbo size 20 - 25 inches / 53-63 cm measured using the outside surface.
* Please note size range in inches is approximate! Shofars' accurate size is measured in centimeters.
Available in Half Polished/ Half Natural finish only.

*Please note that colors and textures may vary due to the fact that this is a natural product.

Taken from rams after the natural shedding occurs annually.

*Due to strict import regulations regarding animal products we are unable to ship shofars to most countries in Asia. Please contact us for more information mail@jesusboat.com.

In our Learning Center you will learn more about Shofar and how to incorporate it into your personal praise to G-d.
Review this product
Please log into your account to Add Your Comment.