Medium Rams Horn Shofar Size 12-14 in 30-35 cm
Shofar. Rams Horn. Medium size. Size range 12-14 in 30-35 cm
Item # : SF008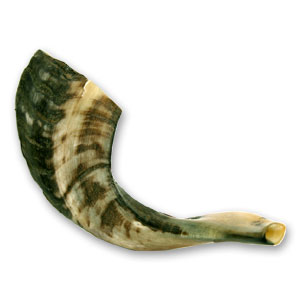 Stock Review
Finish:Polished - In Stock
Finish:Half Polished - In Stock
Finish:Natural - Out Of Stock
Medium Ram Horn Shofar
The rams horn shofar is known as the original shofar, tracing its history to the binding of Isaac. While it is said that the original shofar was created from the ram given to Abraham by God in place of Isaac, all shofars from Israel on JesusBoat.com are taken
from rams after the natural shedding occurs annually.
Medium Size range 12-14 in 30-35 cm measured using the outside surface.

Available in two finishes:
Polished
Half Polished/Half Natural

*Please note that colors and textures may vary due to the fact that this is a natural product.
*

Please note size range in inches is approximate! Shofars' accurate size is measured in centimeters.
*Due to strict import regulations regarding animal products we are unable to ship shofars to most countries in Asia. Please contact us for more information
mail@jesusboat.com
.


Want to know more about Shofar? Click here.
Review this product
Please log into your account to Add Your Comment.