Yemenite Filigree Sterling Silver Mezuzah
Filigree Mezuzah. Sterling Silver. 3.5 inches / 8.5 cm
Item # : MZ016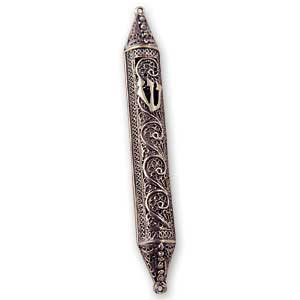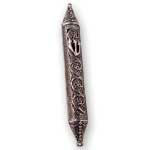 Stock Review
Design:Filigree - Out Of Stock
Yemenite Filigree Mezuzah
925 Sterling Silver Filigree Art. Decorated with the first letter of the word "G-d" in Hebrew. ("El Shaddai" - also: "Keep the doors of Israel safe.").

This beautiful hand-crafted Mezuzah was made in the Holy Land. It was crafted with care in traditional Yemenite style.

Height - 3.5 inches / 8.5 cm

* Parchment sold separately.


Review this product
Please log into your account to Add Your Comment.