Grafted In Olive Wood Keychain
Made from 100% natural olive wood from the Holy Land, this keyring is engraved with the Messianic symbol called the Grafted In, the oldest known Believer symbol.
Item # : KY023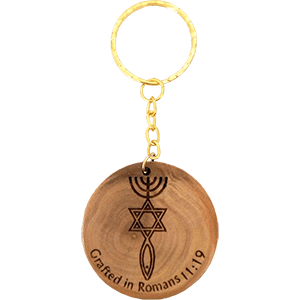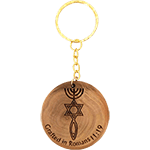 Stock Review
Grafted In Olive Wood Keychain

The Grafted In is the oldest known symbol of the Believer. It combines two symbols of the Judaic faith and a symbol for Yeshua. At the top is a menorah whose base forms a Star of David whose bottom half forms the fish, the symbol of Yeshua. It is a very beautiful and meaningful symbol to all who follow the Messianic movement and for those who are interested in Judaic roots of their faith.
Review this product
Please log into your account to Add Your Comment.