Western Wall Magnet
Western Wall Magnet. Flat Picture Magnet Featuring the Western Wall in Jerusalem.
Item # : MG00315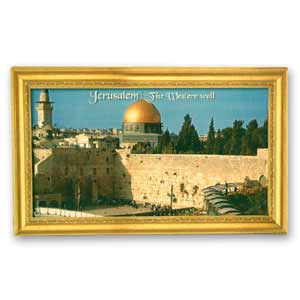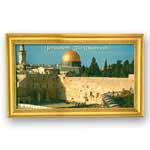 Stock Review
Type:Flat Picture - Out Of Stock
Western Wall Magnet


Flat photo magnet featuring the Western Wall in Jerusalem.

Dimensions: 3.1/2" x 2.1/2"




Considered the most sacred place in Judaism, the Western Wall is the only section remaining of the destroyed Second Temple. After 20 years during which no Jew was permitted to visit, it was recaptured from Jordanian hands during Six Day War (1967). Today, It is a site of fervent prayer, bar-mitzvah ceremonies, and a repository of supplicant notes inserted into crevices in the wall, requesting God's favor.




Review this product
Please log into your account to Add Your Comment.