Metal Keychain with Menorah
Gold-tone keychain with cutout Menorah
Item # : KY0607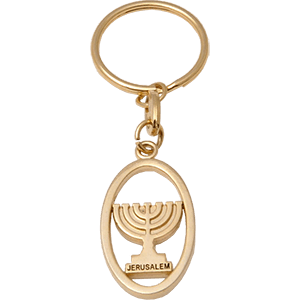 Stock Review
Color:Gold Shape:Circle - Out Of Stock
Metal Keychain with Menorah

This oval keyring has a gold colored menorah in its center. Fitting as the menorah is the central symbol of the Judaic faith. The menorah was commanded by God to be created for the Tabernacle in the Wilderness and then was in the place of honor in the Temples in Jerusalem. It is the enduring symbol of the Divine Light spreading throughout the world.
Review this product
Please log into your account to Add Your Comment.