Keychain Crucifixion with Mary and Mary
Metal Enameled Keyring. Mary and Mary praying at the Crucifixion.
Item # : KY0608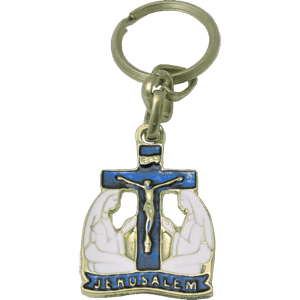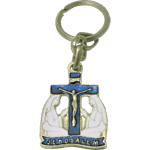 Stock Review
Color:Colored Enamel Shape:Octagonal - In Stock
Crucifixion with Mary and Mary Keychain

Bright enamel covering gold-colored metal keyring. Image depicts Mary Magdalene and the other Mary at his feet praying.

"women... who had followed Jesus from Galilee, ministering to him, among whom were Mary Magdalene and Mary the mother of James and Joseph and the mother of the sons of Zebedee" Mathew 27:55-56
Review this product
Please log into your account to Add Your Comment.