Madonna and Child Pewter Keychain
Pewter Keychain embossed with image of Madonna and Child
Item # : KY0702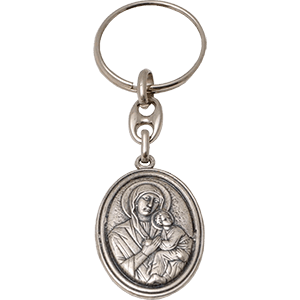 Stock Review
Color:Pewter Shape:Circle - Out Of Stock
Pewter Keychain Madonna and Child

Keyring depicting the classic Roman Catholic icon of the Madonna and Child. Madonna means "Our Lady" in Italian and is the Virgin Mary. Of course the child she is adoring is the Baby Jesus.
Review this product
Please log into your account to Add Your Comment.