Views of Israel Year 5776 (Sept 2015 - 2016) Jewish Mini Wall Calendar
Views of Israel Year 5776 (Sept 2015 - 2016) Jewish Calendar. Mini Wall Calendar. 6 x 6.25 inches / 15.5 x 16 cm
Item # : CL005S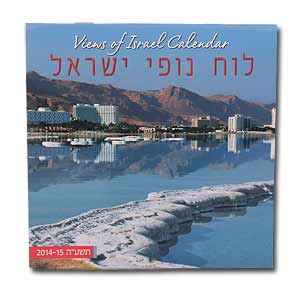 Stock Review
Size:Small Use:Wall - Out Of Stock
Views of Israel Year 5776 (Sept 2015 - 2016) Jewish Calendar

Jewish calendar for the
Year 5776 (Sept 2015 - 2016)
. Includes all Jewish holidays in Hebrew & English.
Mini wall calendar with photographs of Israeli scenery. The inspiring photographs represent a variety of cities and tourist attractions across Israel.
Comes with a cardboard envelope suitable for mailing as a gift.

Size: 6 x 6.25 inches (15.5 x 16 cm)
Review this product
Please log into your account to Add Your Comment.