The Baptism of Jesus Children's Book
Children's Book "The Baptism of Jesus: A Story from the Jordan River" soft cover, by Rev. Jim Reimann
Item # : BK166YA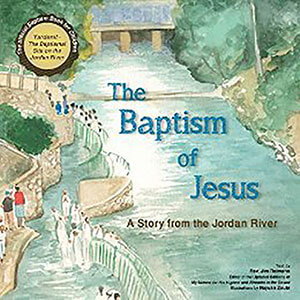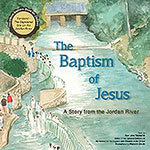 Stock Review
Language:English - In Stock
Language:German - Out Of Stock
Language:Portuguese - Out Of Stock
The Baptism of Jesus Children's Book
by Rev. Jim Reimann
illustrations by Najwan Zoubl
Written for children in rhyme, this book portrays another important teaching to add that is the Lord Jesus, being baptized by John, fulfilled Old Testament prophecy and declared himself to be the promised Messiah in Isaiah 40:3.
This book is based on Bible story portion Mark 1:1-11.
The late Jim Reimann was an ordained minister and teacher for over 30 years. He lead pilgrims to the Holy Land at least twice each year for more than a decade. His experience, knowledge and faith make his stories Biblically correct and historically accurate.
Click here for Kindle Edition
Review this product
Please log into your account to Add Your Comment.