Tabernacle Model Kit
Tabernacle Model Kit. Wooden. 375 pieces.
Item # : TG055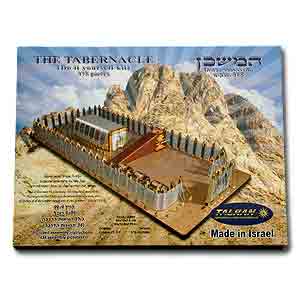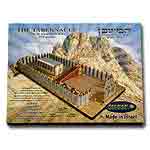 Stock Review
The Tabernacle Model Do-It-Yourself Kit


Make a model replica of the Tabernacle.

375 pieces of painted sturdy, but light-weight wood. Assembly instructions included (34 assembly pictures).

For ages 9 to 99 years.

Size: 24 x 12.5 x 3 inches (62 x 32 x 7.5 cm)


The Tabernacle according to the Hebrew Bible was the portable dwelling place for divine presence and was built to the specifications revealed by God to Moses on Mount Sinai. The Tabernacle accompanied the Israelites on their wanderings in the wilderness to the Promise Land.

This is a hands on way to learn about a historical and bilblical site by creating it from the ground up.

Review this product
Please log into your account to Add Your Comment.