David and Goliath Puzzle Book
David and Goliath Puzzle Book. 12 pages | 6 puzzles
Item # : TG114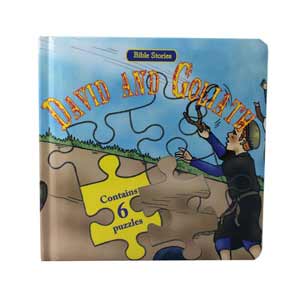 Stock Review
David and Goliath Puzzle Book
This easy-to-read book of puzzles tells the story of the giant Goliath who boasted he could defeat any soldier in the Israelite army and the shepherd boy who believed strongly in G-d, David, who dared to take him on with only a slingshot. Six of the colorful illustrations are puzzles for your children to complete as they learn about the Bible.
12 pages, 6 puzzles
Dimensions: 6.5 x 6.5 x 1.25 inches (16 x 16 x 3 cm)
Review this product
Please log into your account to Add Your Comment.